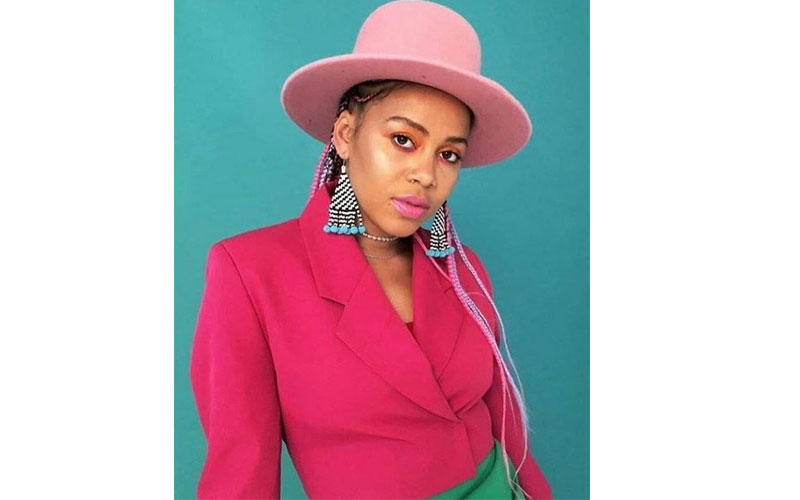 South African hip hop star Sho Madjozi is now an online sensation in Kenya after releasing a song in which she raps in perfect Swahili.
The 27-year-old singer released a new song dubbed John Cena on Thursday, August 15. Madjozi used Swahili in nearly the whole song. With over 900,000 views on YouTube and counting, the song talks about how her lover mistreats her.
Thanks to her strong punchlines, beats and well-arranged Swahili lines, the song is garnering popularity among netizens.
'Unajifanya hunioni labda mimi John Cena, ulinifanya mfungwa wako labda mimi Madiba' she sings.
It has in fact, attracted the attention of WWE wrestler, John Cena, whom she named the song after. Cena shared a post of Sho on his Instagram page followed by a tweet from WWE official account.
"You might not be able to see it, but you can certainly HEAR the newest song of the summer "John Cena" by South African rapper/songwriter @ShoMadjozi! @JohnCena," read the tweet.
Sho Madjozi first appeared in the music scene in 2017 with her debut single "Dumi HiPhone" produced by PS DJz and quickly became a must-play track for in her home country- South Africa.
In March last year, she released one of the biggest songs of the year, "Huku" which saw the rapper become a household name in Kenya and in also in South Africa.
Her success did not stop there as she recently became the fourth South African artist to win a B.E.T award for Best New International Act and the superstar made history as the first female South African artist to win a BET.
She also got recognition as the Female Artist of The Year award at the South African Music Awards, the country's equivalent of the Grammy's in June 2019.