In the past two months, more than 10 offices belonging to Burundi's main opposition party have been burned down or smeared with faceces.
This is according to Therence Manirambona, the National Congress for Freedom (CNL) spokesperson who spoke to the BBC.
According to Manirambona, the actions are part of efforts to scare the opposition and discourage democracy ached of the 2020 presidential elections.
"Our office in Rumonge in Western Burundi is the latest to be attacked with the building being burned.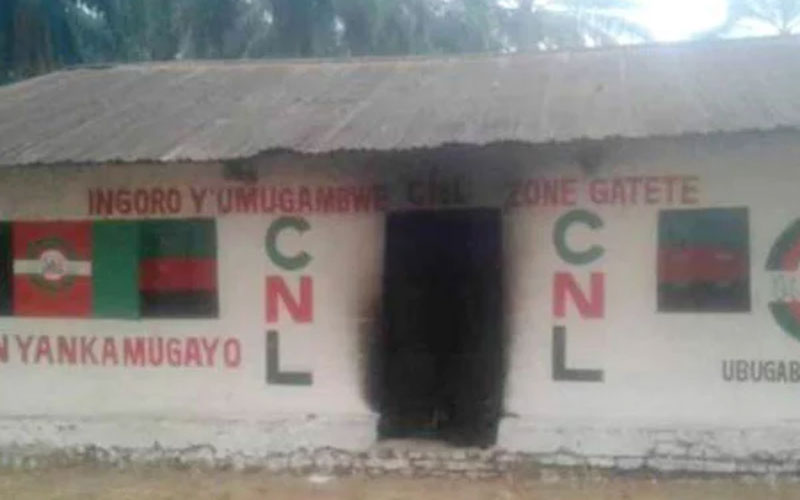 "Coating our offices with human faeces is an act of hate beyond imagination
"For this, we assume that these are politically motivated activities against us because at lower levels some officials believe the CNL should not have an office in their areas," said Manirambona.
According to a report by the United Nations Human Rights Commission released early this month, there are serious human rights abuses targeting the opposition in Burundi.
A report by Human Rights Watch released in June 2019 claims government officials alongside the Imbonerakure, the youth wing of the ruling CNDD-FDD party are responsible for assaults, arrests, disappearances and deaths of opposition figures.