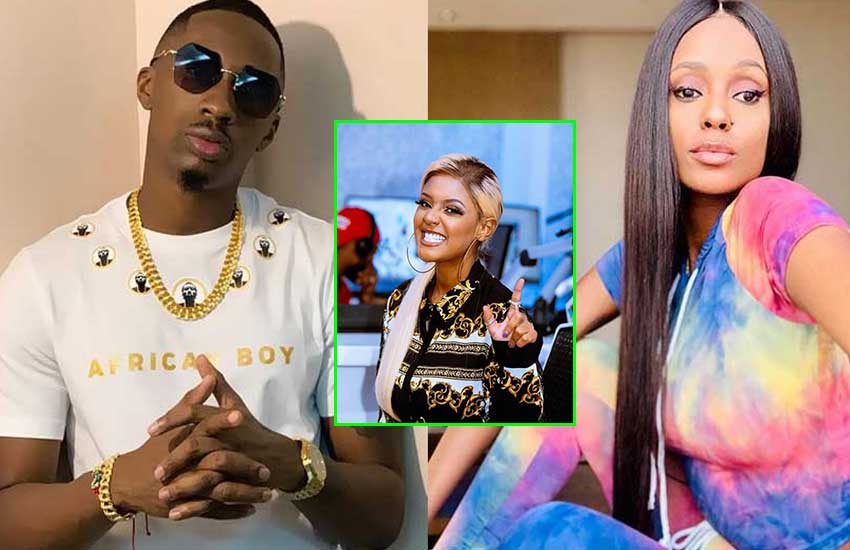 Vanessa Mdee's younger sister Mimi Mars, real name Marianne Mdee, was taken aback with her sibling's break up with crooner Jux.
Speaking to Global Publishers, Mars explained that she witnessed the tension between Jux and Mdee first-hand and is not prepared to walk the same road.
"It has taught me two things; one, never date a celebrity, two- never make your relationship public," said Mars.
Mars added that fans are reading too much into Jux and Mdee's album release and are wrongly claiming that the separation was for show.
"Jux's upcoming is titled Love, and Vanessa's is Money Mondays. Love Money tour is an amalgamation of projects they both worked on before they separated," she added.
A month earlier, Mimi Mars was forced to deny reports that she was behind the breakup.
Responding to a question from one of Wasafi FM listeners, she refuted the allegations as mere fabrications.
"No, the two break up all the time. Why would I get in between the two? How can I be the cause? I have no say in their relationship. It doesn't concern me at all. Those allegations are a hundred per cent false," she said.
Reports that Jux and Mdee were no longer an item cropped up in May after the Utaniua hitmaker posted a video on his Instagram page of a lady by the name Julitha singing along to his song In case You Don't Know featuring Kenyan musician Nyashinski.
"I see you @julitha.kabete  #incaseyoudontknow click the link in my bio to watch the Video,"  captioned the RnB singer.
A move that saw Mdee respond to the singer's post with, "Your type" and stirred speculation that he cheated.
In his defence, Jux shared, "Sio kila msichana ninaye mpost kusuport kazi zangu ni msichana wangu. Nawapost kwa sababu wanaonyesha upendo tu akuna ata msichana mmoja niliye mpost nina mahusiano naye. No one stop what you are doing."
Juma Jux has meanwhile moved on with new catch, Nayika.