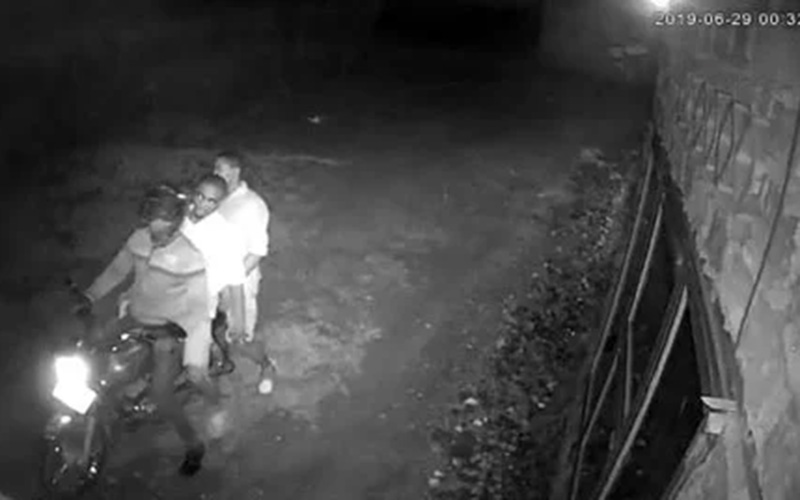 Police are looking for two suspects in relation to the gruesome murder of a bodaboda rider.
The two men posed as customers before turning on the rider before strangling and hitting him on the head with a stone, leading to his death.
According to Uganda police spokesman Fred Enanga, the two then stole the motorcycle.
Captured on CCTV
The incident which happened on June 30 in Kampala was captured by CCTV cameras from a nearby school.
In the footage, the rider can be seen carrying two passengers and as he stops, the suspect sitting directly behind him puts him in a chock-hold, and they tumble to the ground.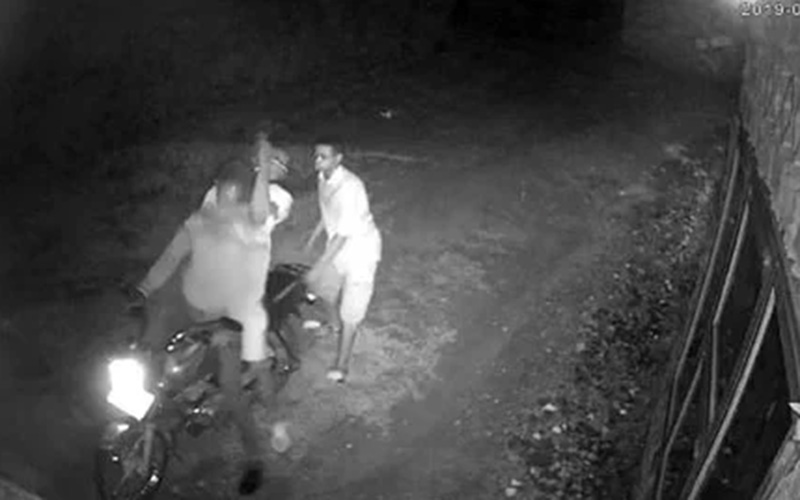 As the bodaboda rider struggles with the first suspect, the second suspect is seen rushing off before returning with a stone.
He then removes the bodaboda rider's helmet before repeatedly hitting him on the head with the stone.
Police retrieved the footage before sharing it widely with the public in a bid to identify the two suspects.
 "At the moment, our cyber forensic experts are analysing the CCTV footage for facial recognition and formal identification of the suspects, as well as the registration number plates of the stolen motorcycle.
"We are also engaging managers of all boda boda stages, whose members could have disappeared or anyone that might have knowledge about a missing rider or the two male suspects, to contact police.
"We want to use this opportunity to remind all boda boda riders, of continued threats against them, of robbers posing as potential clients. We urge them to avoid late night transactions, avoid carrying more than one passenger and to share trip details with colleagues," said Mr Enanga.