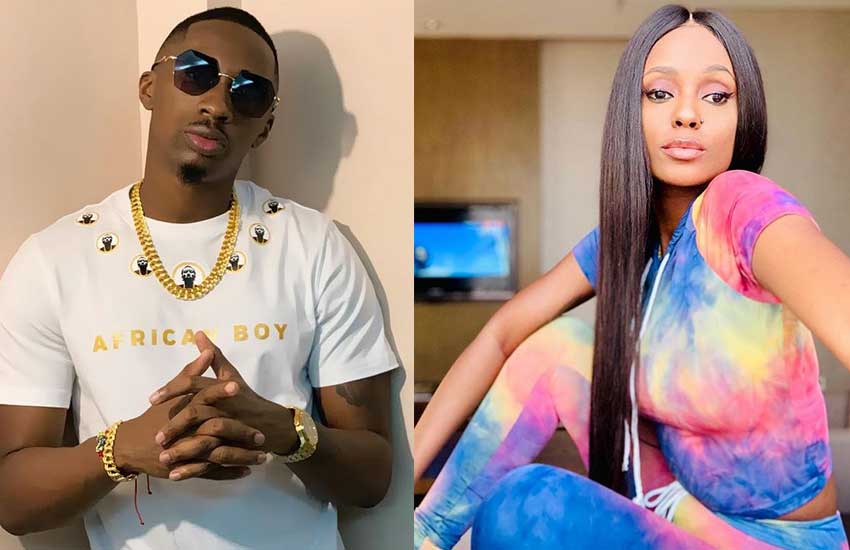 The fairy-tale romance between Tanzanian songbirds Vanessa Mdee and Juma Khalid better known as Jux is officially over.
This was comfirmed by Mdee in a question and answer session with her fans on Instagram where she stated that they are indeed no longer together but remain good friends.
Speaking to Showbiz earlier, Mdee said that has no qualms over what people post on social media over their split.
She explained that it is human nature to speak and thus cannot stop anyone from commenting on their once blossoming romance.
"Siku zote anayeujua ukweli ni mhusika mwenyewe. Mengi yanazungumzwa lakini kikubwa mimi naangalia kazi tu," said Mdee.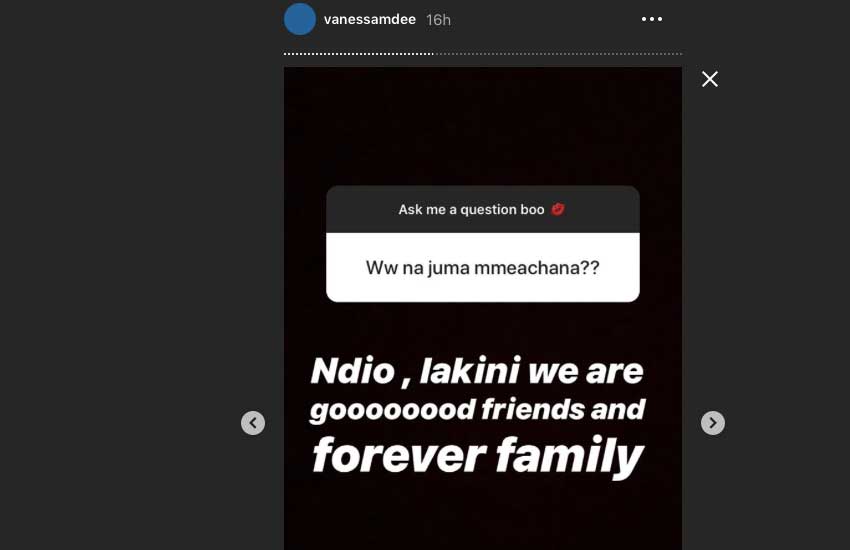 Breakup
In a very emotional Twitter post three weeks ago, the Nobody but Me singer opened up on and disclosed that she has on numerous occasions shed a few tears and gone without food.
A post interpreted by some to be referencing the split.
"Every day I tell you about how strong I am. Today I'll tell you about how defeated I feel. I've cried for hours, I've had nothing to eat (and I love food and there's plenty available in my house). I've canceled every meeting. I've sat in darkness curtains shut...
"I still feel alone and like s**t. This is not a cry for attention, this is for you to understand we all go through it. No shame. You're allowed to feel everything and be affected by it too... give yourself an allowance.
"Tomorrow I am going to be back on my b*****8t and this will just be low. Life is filled with highs and lows, sorry if I ever made you feel like I didn't have these moments and that pressured you into believing that your life wasn't 'perfect'. You're extraordinary.
"Discomfort is needed for growth. You are loved. Remember that. Happy weekend honey," wrote Mdee.