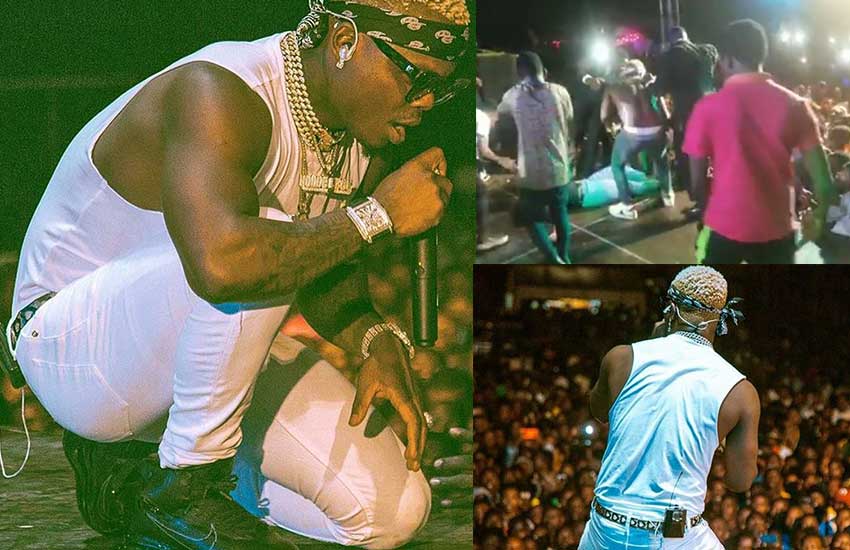 Tanzanian singer Harmonize was on Thursday night forced to cut his performances in at least two occasions short to intervene to save his fans in Nangwanda Sijaona Stadium, Mtwara.
In the first occasion, the Wasafi Classic Baby (WCB) musical heavyweight was forced to call back on stage an overzealous fan who had attaempted to run to him but was overpowered and unceremoniously sent back by his no-nonsense bodyguards.
"Naomba kwanza kabla tuendelee, Yule Mwanetu ameumia kweli, Mwacheni aje anisalimie angalau roho yake ipone jamani" said Harmonize as he called the man back on stage for an apology and a hug.
Midway through his scintillating show that had attracted thousands from the coastal town located in the south-eastern part of Tanzania, a lady collapsed on stage.
Harmonize was once again forced to grind his riveting banger Happy Birthday to a halt as security and first aid responders rushed to help the woman.
"Ngoja kwanza DJ, noamba mabouncer, tusiwapige watu, msiwapige watu tumekuja kuenjoy ka pamoja hvyo msiwapige tafadhali …" he said as the speakers went dead silent.
Here is a video of the woman who collapsed being attended to...