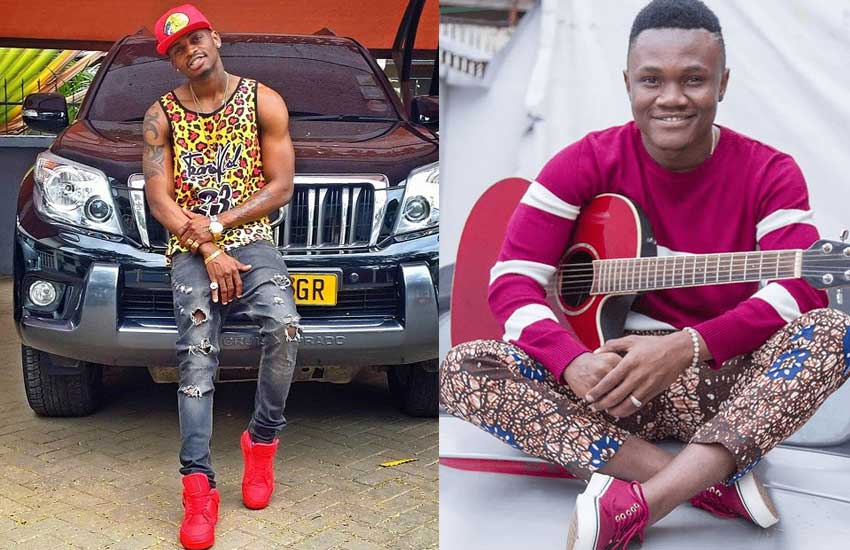 If you want a memorable experience in the bedroom Tanzanian singer Diamond Platnumz suggests you play this song as you make love.
According to Diamond, his all-time favourite bedroom song is 'Nipepee' by Mbosso, a revelation that has left tongues wagging.
"My Favorite BED Song!! ..... Usiku wa leo ukiwa chumbani na mwenza wako, kabla ya kuanza nanii.. iplay hii nyimbo iwe background ya Shughuri yenu, halaf iambatanishe na kamwanga flani hivi hafifu, tunakaitaka "kamwanga Huba" halaf anzeni shughuri, kisha Kesho njoo utanambia ilhabari yake.... #NIPEPE (ZIMAFENI) by @mbosso_,'' he posted.
And to drive the point home he posted a part of the video and some of his fans could not agree more.
From the look of things, the song speaks for itself so much so that it shot to number one in Kenya iTunes chart 2018 beating Drake's 'In My Feelings' which took second spot and Otile Brown's 'Baby Love' to the third position.
"Kenya itunes top songs ... '#Nipepee no.1 ... Asante sana ndungu zangu wa KENYA "Mungu azidi Kuwapa Nguvu zaidi za kuendelea kunisapot kijana went,'' posted Mbosso p in appreciation.
So, the next time you are wondering what Diamond has on his bedroom playlist there goes your answer.