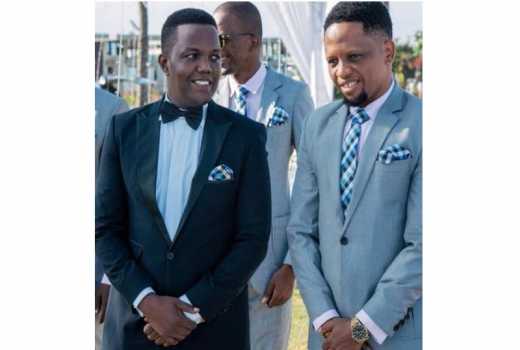 Tanzanian rappers Hamisi Mwinjuma AKA Mwana FA and Ambwene Yessaya (AY) are smiling all the way to the bank after winning a 4-year court case against mobile phone company MIC Tanzania (Tigo), for unauthorized use of their music as callback tunes.
The duo were awarded TSh2.18 billion (Sh96 million) for damages by Ilala senior resident magistrate Juma Hassan on April 11, 2016 after a 4-year court battle with the giant telecommunication company Tigo.
In protest of the ruling, Tigo went to the High court to block the execution of the award pending its appeal.
The case was finally concluded a few days ago when the Tanzanian High Court upheld the ruling made by the Ilala District Court.
''This is a key moment in copyright in Tanzania. This is something that has been happening for quite a long time now, mainly because of lack of knowledge and maybe because of the costs associated with such cases. Nobody is supposed to use your work without your permission or agreement, and if at all he has benefited then he is supposed to share with you according to the price tag you have set for your work,'' Mwana FA said told Tanzanian media.
The two songs behind the bone of contention are 'Dakika Moja' and 'Usije Mjini,' featuring AY, MwanaFA and the late Mangwair, famed for his Mikasi hit.
Complying with the court ruling the two bongo artists confirmed to Tanzanian press that by Monday Sh 96 million had been deposited into their account.