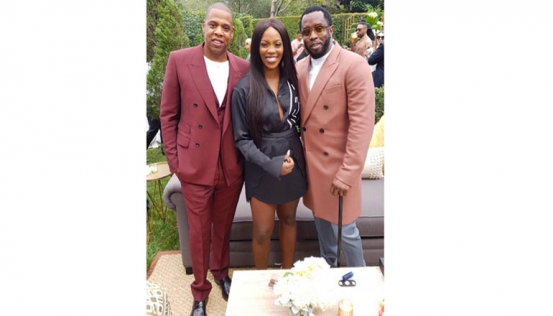 Making it in Hollywood is one of the hardest things one can ever do and unfortunately very few accomplish.
So much that millions would willingly sell their souls to join the elite club of entertainers. It is even harder when you come from a faraway land in a faraway continent unless of course you're the chosen few and crème of the crop like the Lupita's and Tiwa Savage who are living the dream.
The beautiful Nigerian singer who spends most of her time in Los Angeles is officially one of the fastest rising African artists at the moment.
''On Route #RocNation Brunch. #GrammyWeek'' She posted.
In a sexy black little number she set out for the Roc Nation Brunch ahead of the Grammys. As expected, she hanged out with Jay Z, P Diddy and Kelly amongst other celebrities who were in attendance.
Then again, it comes as no surprise considering she is signed to Roc Nation.