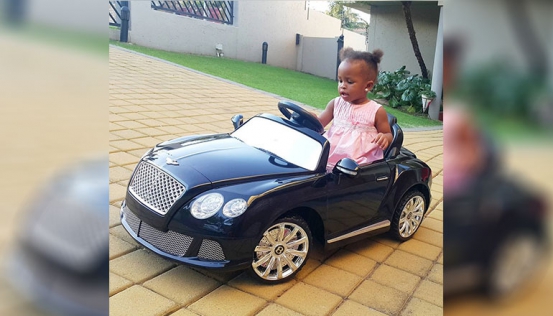 Don't you wish you had over generous aunties and uncles who gave you expensive gifts while growing up! Well, Diamond and Zari's daughter doesn't have to wonder because she lives the life.
While you dream it she lives it. The toddler received an expensive luxury toy car that costs thousands of dollars. Considering her designer clothes and shoes that could easily offset someone's rent in a middle class neighborhood, baby Tiffah receives only the best money can buy.
''My godmother@zodwamkandla owns a bentyaga she thought it would be nice if she got me a continental.'' The message posted on her Instagram page read.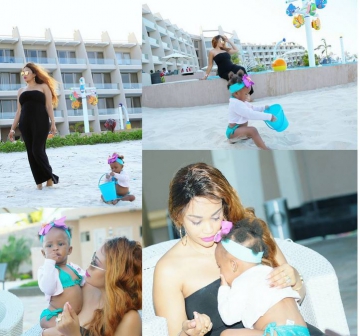 This comes after she reached one million followers and counting.
''Who wouldn't be excited with a new Bentley whip. THANK YOU MY 1 MILLION FOLLOWERS.''