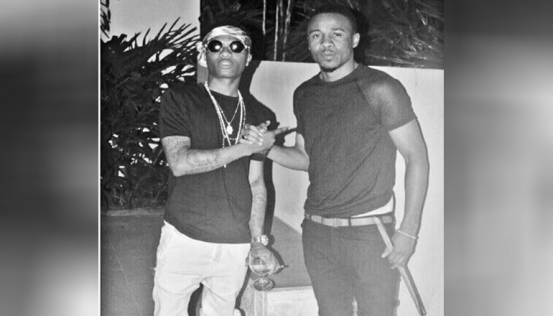 Tanzanian star Ali Kiba has come out defending fellow artiste Wiz Kid following 'insults and attacks' directed at the Jaiye Jaiye singer.
In his statement, Kiba condemned the behaviour noting that none of his true fans would engage in such 'irrational silliness and stupidity.'
'King Kiba', as he is fondly referred to as went further to express his appreciation for Wiz both as a fan and artiste.
Kiba wrote:
officialalikiba  am not happy with what has been going on, on social media . I have a great appreciation for @wizkidayo as a fellow artist and as a fan . I am very disappointed and saddened by the insults and attacks directed at him, and I want to be very clear that I condemn this behaviour and I believe none of my true fans are part of this irrational silliness and stupidity as they know I have always had love for @wizkidayo
The statement comes weeks after the Mombasa Rocks Festival whereby it's alleged Kiba refused to perform before Wiz Kid since he is a bigger star in Kenya.
Wiz is yet to respond but we can safely deduce that there's no beef between the pair.