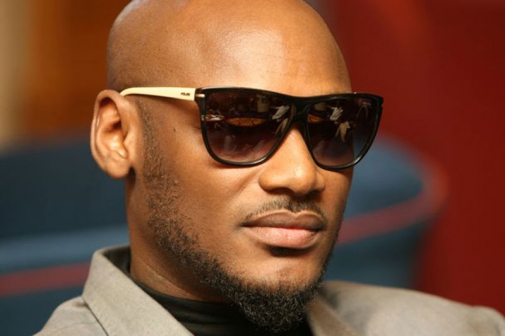 SDE: You are no stranger to Kenya, what do you like most about the country?
Generally, the beautiful sights and its rich culture make it one of my favourite destinations in Africa. Not to mention that we (Nigerians) share similar flashy lifestyle with my brothers from the lakeside.
SDE: You changed your name from 2Face to 2baba does it have anything to do with the number of children you have?
I love kids. In case you are not aware I am happily married man and a father of many children from various baby mamas something I often regret. Although I always wished it differently but, life must go on and the fact that they are my children makes me a proud baba. And despite all said and done marriage has made me more responsible and mature.
SDE: What are you up to at the moment?
I am currently working on a number of huge projects that will be unveiled soon. It is something that I would describe as unique and different from what I did in the past. My fans should watch out for this space.
SDE: Critics feel that you have been down musically failing to release numbers such as African Queen among other hits that elevated you into the limelight?
One thing they should realize is that it is impossible to keep releasing what they 'hits' all the time. Every musician has his high and low moments which is a normal thing.
Furthermore, what they may consider a hit may not be so to another person and vice versa. What matters is that I am still very much in the game and staging concerts across the globe.
SDE: There are claims that you were outshone by Kenyan artists during your recent Carnivore show Last Saturday?
Everyone is entitled to their opinion and it is a good thing. But one thing they must know is that we were not in a competition but rather to keep our fans entertained. After all, all the artists who performed during the event were extremely good. Sauti Sol included.
SDE: Having released a number of albums which one remains your favourite?
That would, 'Away and Beyond'. It is one album that upon its release saw me climb up the musical ladder faster than I thought – by winning many awards – locally and abroad besides establishing a name for myself as one of the most sought after African artist at the time.
SDE: How would you compare the Kenyan and Nigerian music industry ?
Kenyan music industry is still developing as far as originality, quality music and videos go. As for Nigeria entertainment industry there is no denying that it has come of age attracting many people owing to quality of the music, videos, among other things.
SDE: Seeing how far you have come having won your first International MTV Europe award in 2005 for Best African Act do you think it had any remarkable impact on your career?
It goes without doubt that it catapulted my music career to a higher level besides establishing a name for myself across the globe which was not an easy thing considering Nigerian music was just beginning to be appreciated outside the country.
SDE: In your opinion do you think awards determine the value of an artiste?
It's it a tricky question but contrary to the misguided notion that awards determine the value of artist it only enables them command respect, appreciation and recognition. After all, there are several international renowned artists who have never won any awards but they still remain a force to reckon with.
SDE: Have you ever attended a music award show but failed to win. What was your reaction?
Yes, I have been to about two awards that didn't work for me but at the end of it all we are all winners. The fact that I was nominated is good enough and an indication that people love and appreciate my music. In such cases I strive to aim higher.
SDE: In your opinion does being nominated or winning awards determine the value of an artiste?
Not really. On the contrary they command respect, appreciation and recognition to a certain level. Needless to mention that some of the well renowned musicians across the world have never won any awards hence it should not be a priority for artists.
SDE: Tell us about your most memorable moments musically?
That would be during the MTV awards in Abuja sometime back. Although I was not there and never won any awards but for some reason it remains special in my heart. Others include a music award in Kenya and Channel O among others of which I was a nominee in various categories but never won. To me what matters is that I was a nominee a- indication that people love and appreciate my music.