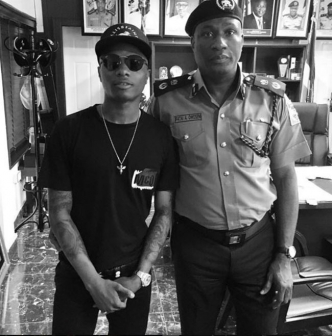 After reports that Nigerian singer Wiz Kid had refused to report to the Lagos police after his bitter feud with blogger Linda Ikeji, the Sound It artiste has apparently done so.
Wiz posted a photo on Instagram alongside Owoseni, the Lagos Police Commissioner.
Wizkidayo: With the Hon Commissioner of Lagos Police!!! Police is ur friend! , the caption read.
It is safe to conclude that the singer's troubles might just be over.