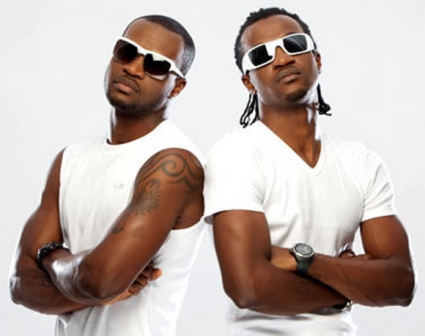 By Sheila Kimani (@sheilakimm)
The P Square brothers are just from an ugly family tussle that saw them part ways. It all started when they differed on matters concerning family business and have since been throwing shades at each other and airing their dirty linen on social media without an ounce of worry or concern.
Their split could be official after one half of the group, Paul Okoye released a solo project dubbed "Call Heaven" where he exclusively address his split with his brother Peter. The song that dropped only a couple of days ago has Paul wishing their parents were alive to intervene.
"Make somebody please call heaven, make I tell my mama say e don happen oh papa na that level, wey I promise you say e no go happen, If to say una dey for everything wey dey happen today, we no for misbehave, all man for the concentrate, wherever you are, we no be who we are,'' read part of the lyrics.
Well, many kept hoping that the group would stick together through thick and thin, but the inevitable seems to have happened.