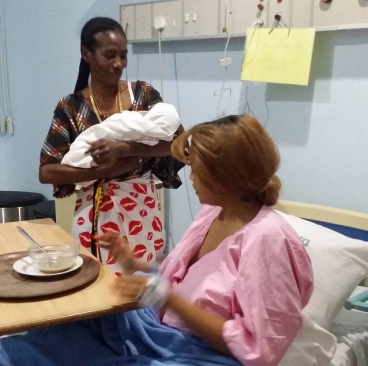 By Njambi Mungai 
Just hours after been born, Princess Tiffah has already amassed over 20,000 followers on Instagram.
The new born baby to Tanzania's Diamond and Zari, has attracted followers by their numbers through an account that has been created for her.

This is also despite having only 2 posts on the account. Baby Tiffah was born today at 4 am.
Diamond has also posted a photo of his mother holding the baby while Zari looks on. The caption reads, "My mom's face is enough to express how I feel. Welcome to the world @princess_tiffah".
This is Diamond's first child and Zari's fourth child and only daughter.