Media should play by the rules during electioneering period
ELIAS MOKUA
By Elias Mokua | Apr 14th 2022 | 3 min read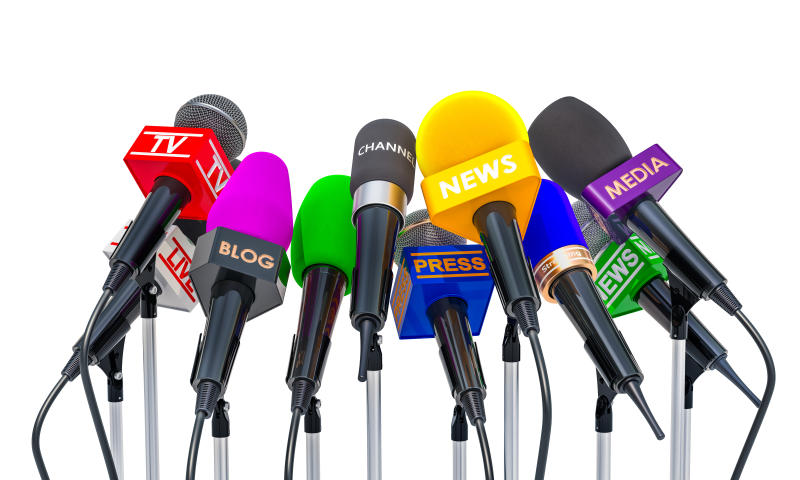 Media independence is critical for voters to make informed decisions on whom to cast votes for. The higher the elective office, the fewer the number of voters who would have interacted with the aspirants for such offices.
For instance, many people would have interacted with an MCA than they would with a gubernatorial aspirant. Fewer voters would have interacted with a presidential candidate compared to a gubernatorial aspirant. Thus, voters depend on media to create impressions of the character and aptitude of an aspirant.
Evidently, media plays a very important role in providing necessary details for voters even though they would not have interacted with the aspirants. In 'Manufacturing Consent' by Naom Chomsky, parties competing for favourable public opinion manipulate media to gain advantage over competitors.
The manipulation takes many forms. Politicians or their relatives own a number of news media outlets, which makes election reporting skewed from the source. The other way politicians and governments control media is through intimidation. Overzealous aspirants attack, blackmail or deny journalists entry into strategic press conferences. Some aspirants are well connected to senior editors so they can kill stories they consider unfavourable. Moreover, denying media houses considered 'uncooperative' adverts is a sure way of bullying media into submission. Through these wicked strategies, media can either ignore important information that voters need to know, negatively skew the story or simply glorify an undeserving aspirant.
It takes a rooted spirit of patriotism and high-level commitment to media professional ethics to overcome political seductions. Journalists can be hunted down like enemies of the state. The emerging trend through a basic framing and priming analyses is that some media houses are already compromised. For this reason, the Media Council of Kenya and other agencies with mandate to monitor election reporting should start acting now. Some media houses require close monitoring. For instance, repeated running of graphic stories uttered by attack dogs for presidential candidates is reckless. Politicians who, not just once, but repeatedly profile others should never be given publicity.
It is one thing to criticise a candidate in a mature and reflective manner. It is part of a campaign. It is totally another to demean consistently an opponent as if that is a campaign agenda. Over the years, there are aspirants who were elected on their misplaced capacity to abuse presidential aspirant Raila Odinga. Media should remind such aspirants of the old logic principle in rhetoric; argumentum ad hominen (attack the argument not the speaker).
Just to be sure we do not speak in parables, there are two incidents in the recent past that worried me – at least – on where we are likely to be if some aspirants are not challenged to reflect on what they say in public. There were unsubstantiated claims that the 2017 election were rigged. The reading here is that the 2022 election results could be rigged. The second incident involves contrasting promises that "BBI will be back" and "that we will make those who ran the process pay back public money used in the process". Very innocent statements, aren't they?
Think twice. The implications of playing hardball when the opponent is flat on the ground is dangerous. Media should be in position to deconstruct such loaded statements and either pin the authors to the wall or simply give a blackout to speakers who are looking for relevance. Election reporting should go beyond dos and don'ts to aim at the spirit of journalism as a profession worth pursuing. A real risk for media is to give publicity to aspirants and their supporters whose main task is just to shout with no substance to advance meaningfully competitive electioneering.
Dr Mokua is Executive Director, Loyola Centre for Media and Communication