True reconciliation possible if Uhuru makes huge sacrifices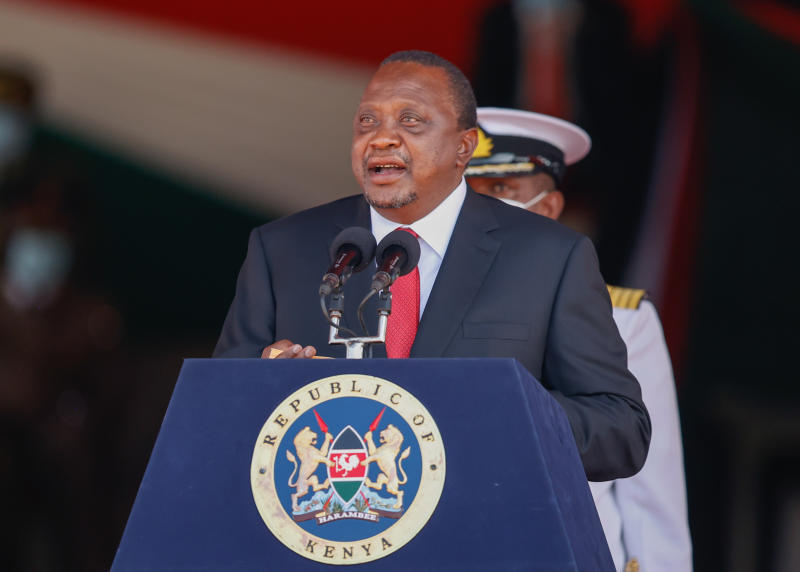 President Uhuru Kenyatta has on several occasions said he wants to leave a united Kenya. In some way, I read this commitment as his heartfelt legacy project, yet it is poorly articulated and implemented. The Big Four Agenda could be in his priorities, but surely, it is not what comes out, especially in his off-the-cuff speeches.
Of the Big Four Agenda, infrastructure stands out. On this, his government has realised tangible results, not just in major towns, but even in rural feeder roads.
What struck me during the Madaraka Day celebrations was Uhuru's constrained ability to break the chains of past historical injustices committed against the lakeside people including, ironically, the unfortunate events between Jomo Kenyatta and Jaramogi Oginga Odinga.
When the sons of the two great men addressed the nation in Kisumu, the sense of desire to arrive at some form of reconciliation was palpable, but no one dwelt on where it hurts.
Okay, it was a Madaraka Day celebration but, the speeches also brought out something.
Current politics, especially the campaigns for next year's elections, hold captive the goodwill to unite this country, but more crucially, that of President Kenyatta to realise his dream of leaving behind "a fair, just, peaceful, cohesive, brighter and democratic county."
Historical injustices will not disappear by utterance of good words, eloquent phrases or political tokens. Uhuru should dig deeper into his heart and realise what seems to be an imprisoned goodwill to see Kenyans living side by side.
A true reconciliation not just with the lakeside people, but with other parts of the country, especially the marginalised communities in Northern Kenya. This requires significant sacrifice on the part of the president to make a leap in breaking "political denialism" as he called it when addressing inclusivity in accessing the national cake.
Uhuru will have to invest energy and resources in his remaining time in office for a comprehensive process of healing and reconciliation. Declarations without clear evidence of remorse and reparation initiatives will be "short termist" as he correctly pointed out.
For one, he will have to ensure the presidency is neither seen as a preserve of two tribes or the ultimate channel through which development gets to parts of the country. Second, inclusivity especially in government appointments must be a signature of a presidency determined to leave a united country.
Last, some food for thought. Should the son make up for the political sin of his father? What if the president were to support his Handshake mate, Raila Odinga's clearly last attempt at the presidency? From a reconciliation lens, this could be a practical sign that negative history is not beyond repair. Now, whether the support will amount to a presidential win is another game all together.
Dr Mokua is Executive Director, Loyola Centre for Media and Communications.