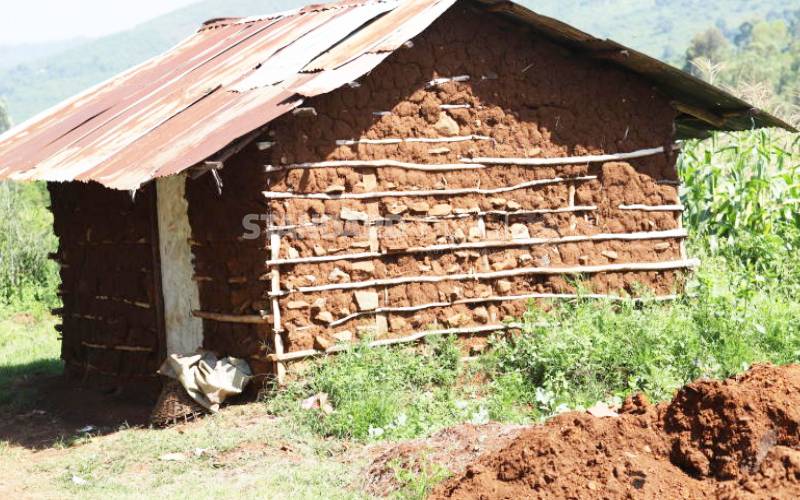 Nothing beats the pleasure of driving down the countryside; encountering the random muddied tractor or an old Bedford lorry lumbering up the hill, heaving under the weight of freshly cut tree logs or farm produce. Sometimes seeing cows graze in the meadow; smoke billowing from a grass-thatched roof… then chancing upon a river flowing by with fresh, turquoise blue waters that tempts you to go for a swim. That was then. Things, as they say today, are different on the ground. The exhilarating outdoor experience has been replaced by the spectre of the struggle many Kenyans go through to meet the bare necessities. It also exposes one to how haphazard development is obliterating the view of unalloyed nature. Nowhere else is "survival for the fittest" truer than here. Soon, driving to, say, Naivasha from Nairobi, will be akin to driving through the most nauseating concrete jungle lined with impatient, obtrusive hawkers jostling to sell you whatever they can in a constant brush with death. Roads, like railways, airports and seaports, have long been associated with thriving commerce and industry. From them, the most diverse, sophisticated and advanced trade routes and wealth creation centres have sprouted. There you encounter the most rudimentary of trade craft anywhere in the world. Roadside kiosks mirror the desperation across the country… a Darwinian struggle of the survival of the fittest and also, a bankruptcy of ideas by policy makers.
SEE ALSO: Kenya ready to receive tourists: President Uhuru
A man shoved a catfish in my face at Karai, Naivasha, with its tail flapping. On the Salgaa stretch, hordes of mostly young men raced precariously between speeding cars with handfuls of sugarcane, maize, groundnuts and clubs. At the Nakuru-Kericho road junction, yet more carrots, cabbages, tomatoes, onions, maize, beans; all fresh. At Timboroa, there were more roasted maize, green peas, cabbages and carrots. If you took the Nakuru-Eldama-Ravine road at Justin's Stage Butchery, the palate collides with the tastiest of goat meat. My guess is that on an average day, he sells more than 10 goats. Though these are examples of superb individual effort, you do not miss to tell yourself that something has gone terribly wrong. They are examples of entrepreneurial Kenyans who have devised survival tactics to stay afloat amidst hard economic times, but have been let down by their government. A lot of them will take up other roles if they could find them. But their options are limited. The common joke now is that the total trade on these roadsides is not even comparable to the cost of the road. Ignore the fake love and care for mama mboga you hear of every now and then. Politicians and bureaucrats care less about them. If they did, they would have done a better job. Ask these hawkers what government has done to make their lives better and all of them mention the desultory peace dividend, nothing else. Government officials show up once in while in what really is harassment ritual; to demand bribes. They vanish, somehow, then reappear when it is convenient for them. You would excuse this lot's conclusion that the odds are eternally stacked against them. In truth, governments exist to create jobs for the people. Here on these roadsides, there is a declaration of economic stagnation and high rate of joblessness. These youth want jobs and better livelihoods. Successful governments organise resources - human, financial and material - to meet needs of their people. They organise groups into meaningful and purposeful units with clear, achievable objectives. In other words, governments act as a catalyst for our dreams and aspirations.
Vicious cycle
SEE ALSO: Uhuru inspects Nairobi City projects in surprise night visits
What all these people lack is market-creating innovations. Market-creating innovations, as described by Harvard professors Clayton Christensen, Efosa Ojomo and Karen Dillon, is the magic needed to give the SMEs an advantage in the market place. Not here. And it is not just the Jubilee administration that has failed. The vicious cycle of poverty and want suggests so. For far too long the people have inured themselves to not just chaos, but lost opportunity to make the long-sought break because government is a bystander. It taxes them but still does little to make their lives better. Here is why; at the beginning, the colonial/first government created benign efficient institutions that fostered the impressive post-independence economic growth. Think about KCC, KGGCU, Kicomi, Mumias Sugar, Kenya Meat Commission, Coffee Board, and NCPD. With these, the government could set and enforce the rules and at the same time serve the common good. Sadly, these institutions were systematically hollowed out and replaced by predatory merchants. The doctrine of less government is appealing. Yet its gains were not weighed against the unintended loss the population suffers over time. Mr Kipkemboi is The Standard's associate editor for Partnerships and Projects.
[email protected]
SEE ALSO: Prepare for 'President Raila', says Murathe