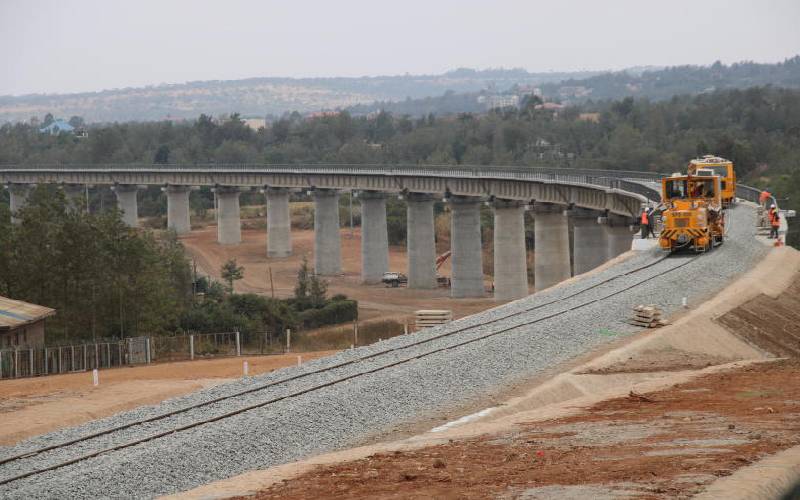 To its credit, the Jubilee administration has launched a huge number of development projects since it took the reins from President Mwai Kibaki in 2013. Due to devolution, there is a possibility President Uhuru Kenyatta's government has initiated the highest number of projects compared to any of his predecessors. There are innumerable projects—roads, hospitals, stadia and schools, among others—initiated by the national and county governments across the country. Some people who never dreamt they would ever have electricity or tarmac roads are now full of gratitude to the Government for providing these utilities. Kenyans are already reaping benefits from Jubilee projects. Unfortunately, some of the projects—and they are many—launched by the government stalled after gobbling up millions of shillings.
SEE ALSO: Why you should take Atwoli more seriously
This newspaper yesterday published stories of abandoned stadium projects in various parts of the country. In North Rift, for instance, the government has sunk more than Sh175 million in sports projects but they have all run aground.
Construction of Ruring'u Stadium in Nyeri, too, stalled even after the Government pumped Sh64 million into the project. From the look of things, Jubilee's promise to build stadia in several counties is fast turning into a pipe dream. Besides stadia, there are all manner of unfinished projects in virtually every corner of the country, which were abandoned after a lot of money was expended on them. There are roads that were only built halfway and hospitals that were never roofed. While it is no secret that the Government is financially hard up, the stalling of these projects shows that someone did not do their math well before the projects were initiated. For there is no point of starting a project that you know will not benefit people in the near future. To save these noble projects from rotting away, the government should do what President Kenyatta ordered in July last year: Put brakes on new projects until the old ones are completed. Unfortunately, Uhuru's directive appears to have long been forgotten as there has been talk of launching fresh projects, including the Nairobi and Mombasa expressways. A month after he issued the directive, the president himself ordered the tarmacking of Mukarara-Mukurwe road in honour of the late musician John De'Mathew.
SEE ALSO: Munya tipped to be Mt Kenya's kingpin
To save taxpayers' money from going down the drain through white elephant projects, the government should heed the president's advice and complete stalled projects. That is the only way to give taxpayers value for their money.