Keep off university courses, CUE tells professional bodies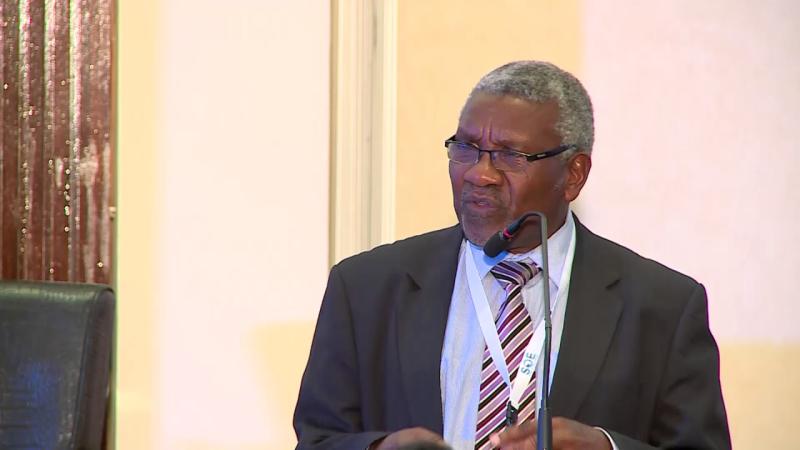 The universities regulator has cautioned professional bodies to cease threatening students, noting that courses accreditation matters was settled by the courts.
Commission for University Education (CUE) chairperson Prof Chacha Nyaigotti-Chacha termed as "untenable" the move by professional bodies to undermine court rulings.
He said university students pursuing various courses should be allowed to study in peace and graduate.
"Let students study and after they leave universities, the bodies will make sure that the learners meet the professional requirements before registering them," said Prof Chacha.
He said professional bodies should keep off universities but noted that they will always be consulted during accreditation of courses.
"They should not come to the lecture halls. Let them wait for students outside the universities. Because we always ensure all courses taught are of quality," said Chacha.
The Universities Act states that the CUE may consult with any relevant body to regulate the profession to which the academic programme relates, and to engage with the professional bodies and associations to carry out inspection of universities on its behalf.
It further says that a person who, without the authority of CUE, purports to license, accredit, recognise, audit, inspect, index students or collect a fee or a charge from a university or a student commits an offence punishable by a fine not exceeding Sh2 million or two years' imprisonment.
Chacha said CUE consults and will continue to engage the professional bodies when quality assuring course before accreditation.
"We have and will continue talking to them so there is no cause for alarm and they should not threaten students by causing panic," said Chacha.
He was reacting to comments attributed to Engineers Board of Kenya (EBK) Chief executive Margaret Ogai that some of the courses in universities are not accredited.
Ogai made the comments while appearing before the National Assembly Education Committee on Thursday.
Speaking in Parliament, Ogai said it is a waste of resources for students to take the unaccredited courses when they will not be accepted upon graduation.
Chacha, however, said that both High Court and Court of Appeal rulings are clear and should be followed.
"We were given direction by courts. If any one is in doubt check with us. We must not be alarmist," said Chacha.
A court ruling in 2020 handed accreditation responsibility to the CUE.
Court of Appeal judges Mohammed Warsame, Daniel Musinga and Fatuma Sichale ruled that CUE is the only body mandated to regulate standards and accredit courses, in consultation with individual universities.
"We find no reason to suspend the commission's mandate in regulating and accrediting courses as provided in the Universities Act. The application filed by the professional associations has no merit and we dismiss it accordingly," ruled the judges.
Kenya Medical Laboratory Technicians and Technologists Board, Kenya Medical Practitioners and Dentists Board, Kenya Pharmacy and Poison Board, Nursing Council of Kenya, Kenya Nutritionists and Dieticians Institute and Public Health Officers and Technicians Council had moved to court.
But this was after they challenged the Act at the High Court arguing that it had far-reaching implications on their job to supervise academic programmes in universities.
The associations had challenged Section 5A of the Universities (Amendment) Act 2016 that stipulates that the accreditation, recognition, licensing, student indexing and approval of any academic programme offered at a university shall be the exclusive mandate of CUE.