Students given 30 days to change university, courses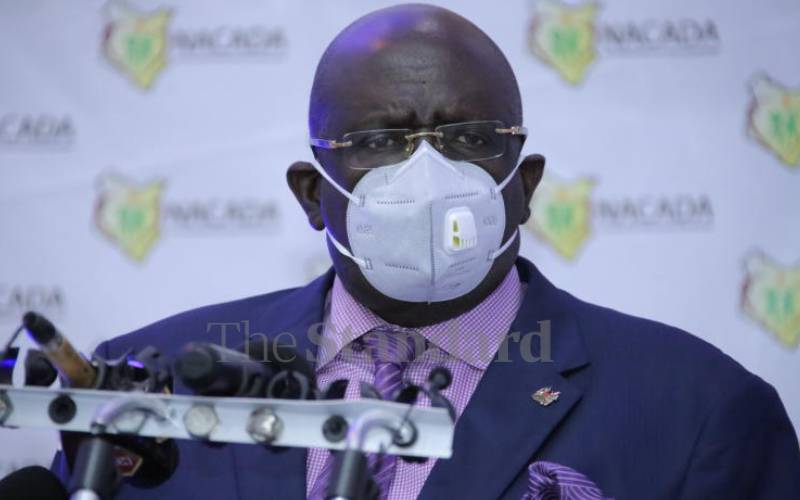 Candidates who wish to change courses or transfer from institutions where they have been placed have one month to do so.
Education Cabinet Secretary George Magoha said the process of making changes shall be done next month.
"To enable successful applicants to further align their courses, I am directing Kenya Universities and Colleges Central Placement Service to conduct the Inter-Institution Transfer process online from September 1 to 30," said Magoha.
This is an opportunity given to applicants to apply for transfer from the institution that they were placed in to another, after meeting the requirements.
The Kenya Universities and Colleges Central Placement Service (KUCCPS) charges a transfer fee of Sh1,000. However, candidates can only make one transfer.
Both of institutions­ involved must approve the transfer. This means that the institution must have the capacity to accommodate the student.
The student seeking transfer must also meet the cut-off points for the specific programme in their desired institution. They should also give reasons in support of their transfer applications.
After submission of the duly completed inter-institution transfer application and subsequent endorsement by the two concerned universities/colleges, processing takes up to 14 working days.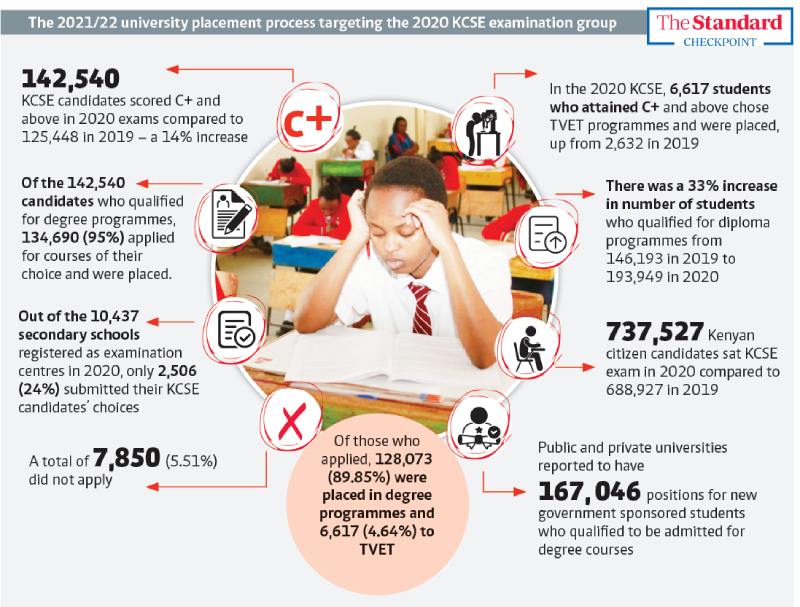 This year, students were given three opportunities to revise their courses.
"We introduced a third round of revision targeting candidates who had not been selected during the first revision of their degree or college choices," said Magoha.
He said the strategy was aimed at making sure that no students are left out.
It, however, emerged that some students may have missed out on their preferred courses through avoidable mistakes.
KUCCPS Chief Executive Mercy Wahome said some candidates only go for the most competitive degrees, leaving them with no fallback if they fail to get a slot in their programmes of choice.
In some cases, candidates only submitted one choice instead of the maximum four.