The goodies Covid-19 brought with it for some students in tertiary institutions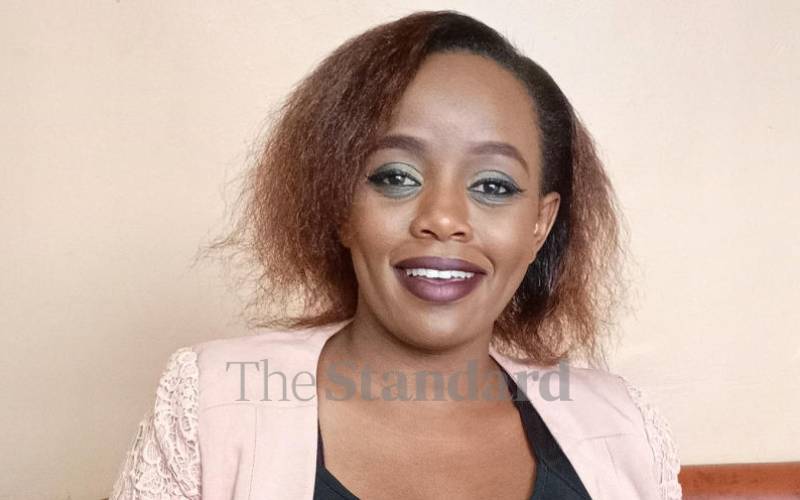 The Covid-19 pandemic that hit the country in March last year negatively impacted nearly all sectors, with learning being extensively disrupted for the better part of 2020. Higher learning institutions, however, had to come up with a strategy to ensure their programmes continued when it dawned on them that the pandemic was not ending soon.
While some universities resumed physical learning for small groups, majority of students were placed under virtual learning, which brought a new experience to tutors and students. Triza Mungai, a student at Daystar University, has described the adjustment to virtual learning as an uphill task that landed her in a difficult situation to strike a balance between work and virtual classes.
"I got a full-time job and it was quite difficult to adjust to virtual learning when the pandemic hit. Most times I lacked time to read and prepare for class. At times I would log in to a class while on road heading home," said Mungai.
She says it took her two months to adjust to a new schedule, which she now says has given her a great experience.
Mungai said poor internet signals and blackouts are the major challenges, especially when they affect lecturers. "Imagine a situation where a lecturer's signal freezes or the gadget runs out of power, perhaps due to an outage... This would throw the sessions into confusion," she said.
Virtual classes
She has no doubt on the effectiveness of the virtual classes. She said it was better than suspending the entire learning process without definite timelines for resumption. "Losing an academic year or a semester is always a great pain for a student. Studying online gives a student room to concentrate more on education without putting on hold their other aspects of life," said Mungai.
Washington Mito, another student, said learning virtually stretched his thinking to be at par with what he would have expected to learn while in a physical class.
"It also presented me with an opportunity to install internet in my house, which I would have earlier considered unnecessary cost. My use of internet is not limited to learning and this has enhanced my experience," said Mito.
On virtual graduations, Mito said they had lost an opportunity to celebrate their breakthrough together, as a class, and looks forward to the resumption of the old normal routine. "There is pleasure in physical graduation, but with the virtual event, there is no such feeling of excitement at the end of the course. Sharing such moments with colleagues and family is always momentous," he said.
He, however, said virtual learning is the future of education across the globe which, according to him, makes it more interactive and opens the mind to new opportunities. "With the internet, chances are high you will learn something new you wouldn't have in a traditional physical class. Students will be leaving class as tech-savvy persons," said Mito.
He explained that since embarking on online learning, there had been increased student-student and student-lecturers interaction, which was previously limited.
"The main challenge is when it comes to practical sessions. A student now has to make extra and personal effort to engage in the practical aspect of what is being taught," said Mito.
Mito added that with the dynamic world of technology, virtual learning had taught him the use of various meetings tools used globally. "Virtual learning also came with some of the fees being subsidised, which was reasonable, considering the hard economic times the virus has imposed on us," he said.
Brendah Kemunto, a third-year Bachelor of Arts English and Literature student, said the system had made education more conducive for university students.
The system requires self-discipline and a great amount of motivation, as students who take part in online learning need to set their own goals, meet deadlines and track their progress. "The use of smartphones, laptops, and reliable electricity supplements classroom learning and enables students to access apps and websites that provide advanced learning opportunities. Most universities shifted to online examination to enable students to complete studies since physical resumption was impossible," said Kemunto.
She said online examinations were reliable, secure, and highly interactive since they objectively and systematically evaluate students' skills, abilities, and characteristics. "Online examination also enables the examiners to scale up their evaluation processes without any problems. Graduations and orientations also take place over the internet... This has opened up opportunities for students who come from weak socio-economic communities and have a difficult time accessing limited resources. It exposes them to new perspectives and the ideas shared are not limited to the heads in a classroom."
Verah Nyakiongona, a final year Procurement student at JKUAT, said online learning was expensive. "To have a child in school one must spend on them, but most parents opt to have them at home. For students in the village, most of them experience network problems."
She said not all students could afford smartphones and laptops. "Not all villages are connected to electricity, especially rural homes. If someone has a laptop or a smartphone and data but cannot access electricity, then learning is not possible for online classes, at times someone can be logged out of the session, sometimes there is poor coordination between lectures and students (sound)."
For exams, she says such classes are not genuine because no monitoring is done. "Those that have the advantage of copying have a higher chance of performing better than those that will not. Online cats, because there is a set time frame for submission, those with network errors end up submitting late."