Self-sponsored students can't sustain varsities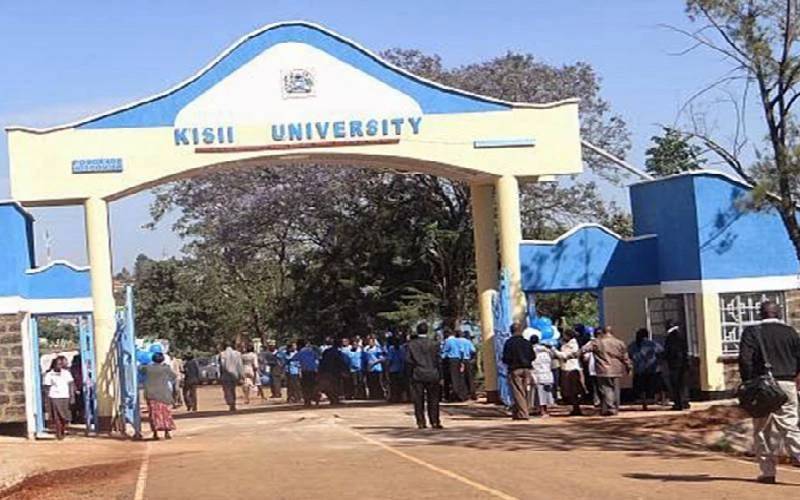 Public universities are facing financial challenges due to a reduction in the number of self-sponsored students, who helped generate extra revenue running into billions of shillings.
Kisii University Vice-Chancellor John Akama said, some years back, the institution made over Sh1 billion annually, through parallel degree programmes, which supplemented the capitation they received from the national government.
Prof Akama said the Covid-19 pandemic had worsened the situation, leading to the implementation of drastic measures, including laying off of non-essential workers.
"Kisii University management was forced to pay its employees 60 per cent of their salaries due to the crisis we had last year as a result of Covid-19. The situation is back to normal with each employee getting their remaining 40 per cent salary arrears with improvement on terms of employment expected when things get better," said Akama.
Implement CBA
He said the university administration has been engaging members of the Universities Academic Staff Union over the implementation of the Collective Bargaining Agreement (CBA).
All 32 public universities across the country had been given Sh8.8 billion by the government.
Akama said the government had only released Sh6.6 billion with the remainder expected later in the year. Kisii University has so far received Sh212 million for the CBA, of which the university has already paid out Sh190 million to employees. The administration still has to pay the remaining Sh22 million.
"This model of CBA being applied by all public universities might not be sustainable in the long run with the government supposed to look for a long-term solution to this crisis so that we avoid unnecessary industrial actions," said Akama.
The vice-chancellor said insufficient funds have made it difficult to make prompt payment of employees' bank loans, Sacco contributions, NSSF contributions among other deductions.
Akama said the Sh16,000 paid by government-sponsored students annually was little and can't sustain the institutions of higher learning.
"The government needs to come up with a long-term solution for them to offer quality education to Kenyans."