Kapsabet and Kabarak shine in Rift schools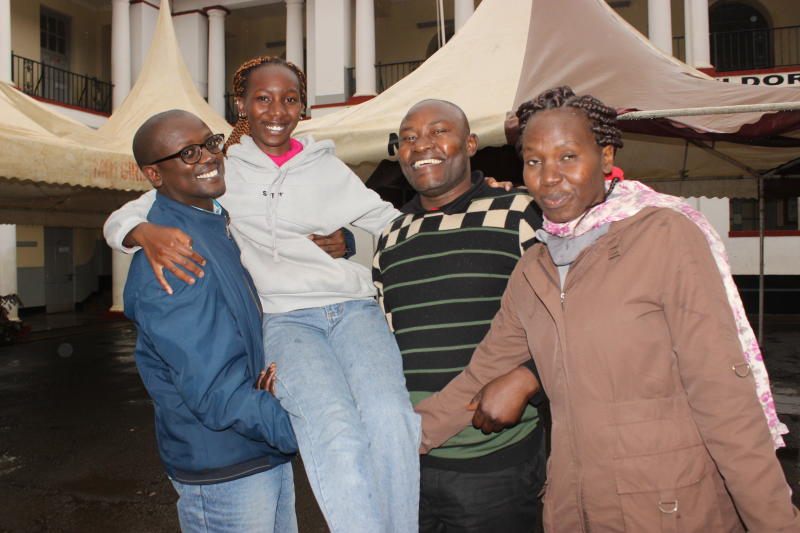 Kapsabet Boys High School in Nandi and Moi High School, Kabarak in Nakuru were among the top-performing schools in Rift Valley as per the 2020 Kenya Certificate of Secondary Education (KCSE) examination results released yesterday.
While Kapsabet scooped two slots among the top 15 best students in the country, Kabarak recorded 15 As and 84 A-. The school had more than 320 grades of C+ and above.
"Today we are celebrating our selfless students who have made us proud despite the challenges that disrupted learning last year. So far we have recorded 15 As and a number of A-. The results are still streaming in and we are hopeful that we will meet our target of 10.78," said Kabarak School principal Elisheba Cheruiyot.
Kapsabet produced the seventh-best student, Kenneth Orange (87.09) and Pile Ron George (86.9).
The institution also took pride in Frank Mutabiri, who scored an A (83) and was position three nationally among underage candidates.
A short time after Education CS George Magoha announced the results, the institution that was waiting for students to report back for third term broke into song and dance as the neighbouring community joined teachers in celebration.
Kapsabet Boys has maintained its exemplary performance over the years. Last year the school produced the best candidate in the country and also the third overall.
By the time of going to press last evening, the school was still receiving the results and had achieved 61 As, 134 A-, 94 B+. The school had 49 candidates who scored A (plain) last year.
Kichumba Maiyo, the school chief principal, said the class of 352 candidates has continued the good performance of their predecessors, and even surpassed them.
"Our class of 2020 followed in the high standing of discipline and hard work exhibited by their predecessors. They gave their best and maintained the school's culture of good performance," said Mr Maiyo.
The principal also attributed the good results to the team of hardworking teachers, the institutions' board of management and supportive parents.
"We were able to achieve our target despite the difficult situation posed by Covid-19 pandemic last year. Our tradition has always been to achieve the best and we have done this with the support of the national and county governments," said Maiyo.
Top students Tuwei Cherotich Shawn, Mukiiri Gacheri Mungatia Jesse Mwenga and Abuti Ephantus all scored A plain with 83 points each.
Maritim Cherotich, Clarkson Ochieng, Clement Amoke, Hansel Ochieng', Leah Akol Jakaiti, and Owende Ronald among others, scored A of 82 points.
Performed well
Other schools that performed well in the Rift area are Anestar Boys High School with a mean score of 9.7, Nakuru Girls High School that garnered 9.52 grade and Kipsigis Girls High School which attained a score of 9.08.
Kabarak's Cheruiyot attributed the school's good results to discipline, determination and hard work. She said the teachers and the school board of management have also been supportive especially during the pandemic period.
"We are very proud of the teamwork between the teachers and the students. They have proved that no challenge is too big," she said.
She said although there was one student who developed eye challenges and swollen legs during the examination period, the student passed with a mean grade of C+.
"This shows resilience and hard work the student had," she added.
On his part, the school's chaplain, Rev Paul Ombati, said the class of 2020 which was named the Abrahamic class, has posted impressive results.
"The Abrahamic class remained very patient and discipline and today we are giving glory to God for what we have achieved," Rev Ombati said.
A slight drop
In 2019, Kabarak had posted a mean score of 9.87 with 30 As, and 116 A-, a slight drop from 2018 where the school had posted a mean of 10.021. The school had registered 330 candidates in 2019.
By last evening, Moi Girls High Eldoret, which was rocked by student protests in February, just days to KCSE tests, had recorded 8 A and 32 A- after receiving results of 100 candidates out of the 320.
All the students whose results had been received had scored B- and above.
Neema Samkul, one of the school's A candidates, was elated by the stellar performance.
"It was a difficult year for us but I remained focused and worked hard despite the Covid-19 pandemic that kept us home for six months. I expected to pass but I have exceeded my expectation," Neema told The Standard.
Neema wants to pursue neurosurgery at the university.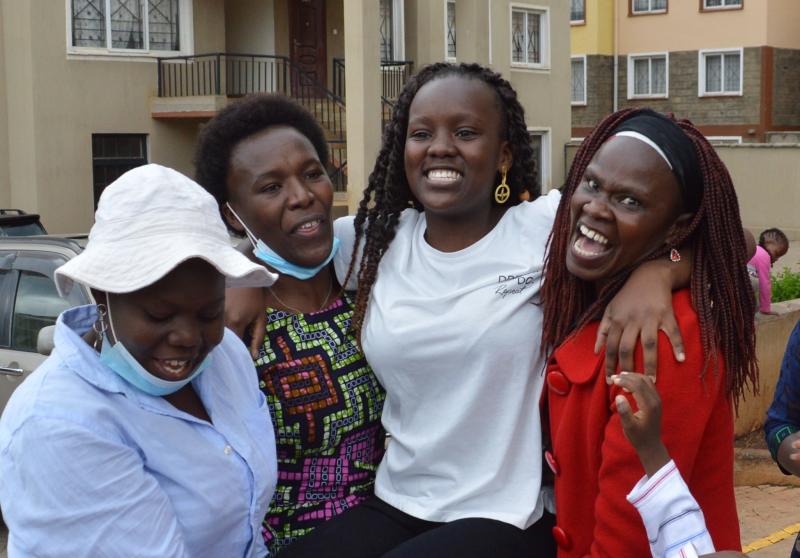 Her father Felix Samkul, a teacher at the school, said his daughter surpassed his expectations.
"She was not among the best students in Form One, but she improved in Form Two and by the time she was in Form Four, she was among the top ten students," Samkul said.
And there was jubilation at St Joseph's Girls Kitale, an extra-county school in Trans Nzoia after it was listed the second most-improved school in the country.
The school was also ranked position 13 nationally beating some of the academic giants in Trans Nzoia and also across the Rift Valley region.
The school that registered 287 candidates posted a mean score of 9.95, a great leap from 6.7 the previous year.
The school principal Rosebella Orwaru led teachers and workers into dance after the announcement of the results.
Orwaru attributed the good results to the timely completion of the syllabus and commitment.
"By March before schools closed due to Covid-19, our students had covered most of the syllabus," said Orwaru.
In Nakuru, the family of Victor Kipkoech Rono, who sat his KCSE exams at Mang'u High School, could not hide their joy as they celebrated his victory.
Business came to a standstill in Kapkures as villagers carried Kipkoech shoulders high.
"I scored an A plain of 81 points. I would like to join University of Nairobi and pursue Architecture," said Kipkoech.
Top candidate at Anestar Boys High School in Lanet, John Gitau, scored an A of 80 points.
Gitau reveals that he had chosen Egerton University to pursue Medicine and Surgery. "I have scored a grade that I was targeting and I am glad I can now pursue my dream career," said Gitau.
The school director Ann Njeri noted that indiscipline among boys who sneaked into a neighbouring girls' school had performed dismally.
"We have confirmed 15 candidates with A- and above. The candidates who sneaked out performed badly and their indiscipline is to blame," said Njeri.
[Titus Too, Caroline Chebet, Stephen Rutto, Osinde Obare and Kennedy Gachuhi]