Riokindo Boys: Rebirth of school that shone in the 90s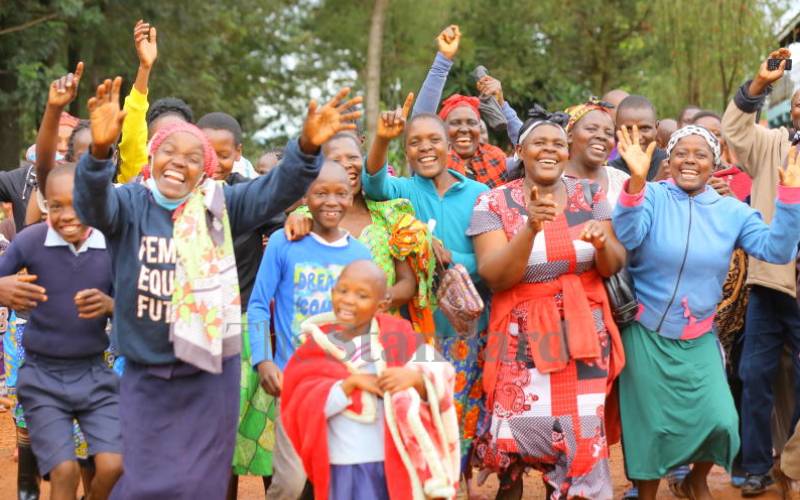 A decision by Riokindo Boys, in 2013, to sponsor 60 needy and bright students to join Form One at a time the former academic giant was collapsing is paying off.
Education Cabinet Secretary George Magoha said the school was among the most improved and top-performing in the country, with a mean of 9.33 in the Kenya Certificate of Secondary Education (KCSE) examination.
All 268 candidates from the school attained at least C+. Seventeen candidates scored A-.
Last year the school posted a mean of 7.36, becoming one of the best performing in Kisii County.
It is in 2017 that the school crawled back to its old days, emerging top in Kisii County and position 36 nationally. At least 109 of the school's 117 students got direct university entry. All the 60 sponsored ones joined university, six of whom are pursuing Medicine.
In the 1990s Riokiondo Boys was accustomed to excellence. For more than 10 years, the institution in Bomachoge Borabu Constituency disappeared from the academic map.
School principal Fred Mogaka, a Mathematics teacher, who unlike some of the school heads spends most of his time in the classroom, says the journey has not been easy.
In the 2018 examinations, the school posted a mean score of 7.5, having registered 195 candidates — 168 students got a direct university entry.
With 2,050 students now, from 360 in 2016, the institution is faced with its share of challenges; both infrastructure and staffing. It is putting up a Sh28 million four-storey tuition block, with 16 additional classrooms. The Ministry of Education has disbursed a large share of the funds.
The initial Sh6.8 million that was raised among parents and in a funds drive was spent in laying the foundation and preparing the first floor.
"The Board of Management has opted to transform the institution, it is a costly exercise but we have to do it for the benefit of our sons," says Mogaka.
Through Safaricom Foundation, the school has also benefitted with the construction of Sh4.8 million science laboratory fully-equipped with water and gas system.
Despite the stellar performance, the infrastructure challenge affects the school with Form One students having to cross over to the nearby Riokiondo Primary School where they occupy four classrooms.
It has 78 teachers, half employed by the Board of Management. The school spends about Sh7 million on salaries for the BoM teachers.
The monthly recurrent expenditure for the institution is Sh1 million. The playground is shared with Riokiondo Girls and the primary section. "We are committed to make huge strides within a short period. In our strategic plan we intend to put up a new dormitory, dining hall and more laboratories, as well as bring down some old structures in the compound to create room for the playground."