It's back to school as KCSE exams results anxiety grows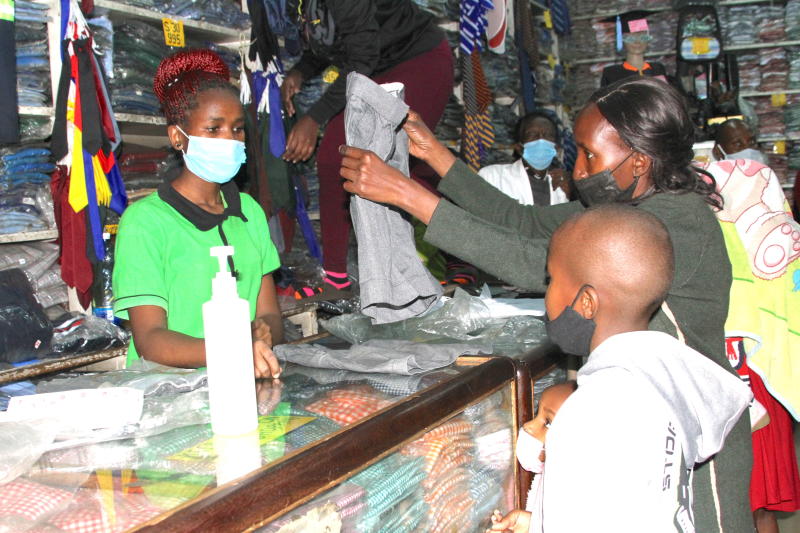 Schools open today for all learners, except Grade Four. At the same time expectations are high that Kenya Certificate of Secondary Education (KCSE) examinations results may be released this week.
Universities and middle-level colleges are also expected to resume in-person learning today, even as the country steps up measures to contain the coronavirus with the entry of the Indian strain.
The Standard has established that after marking ended last Friday, examination officials and top ministry officials have been burning the midnight oil to make ready the results for release.
Prof Magoha gave the clearest indication that the results would be out soon when he announced that the marking of scripts was complete. "We have completed marking and we shall now move to the next phase. Allow us to do our work and no one should put pressure on us," said Magoha.
The CS spoke at Starehe Boys Centre when he announced the end of marking of the 2020 KCSE examinations.
He said the results would be out "as soon as possible."
Inside sources have however indicated that with marking complete, results may be out any time from today.
Magoha had promised he would release the results before schools reopen.
This will, however, only hold if the processing of the test results is complete and the officials secure an appointment with the Head of State for the briefing ahead of the release.
The reopening plans are complete with the disbursement of Sh7.5 billion and nearly half the number of teachers vaccinated.
Magoha said the additional money would be released by the National Treasury to facilitate smooth reopening after he made a request for an additional Sh13 billion for secondary schools and another Sh2.8 billion for primary schools' capitation.
"We hope that schools will be adequately prepared to put in place measures to adhere to the Ministry of Health Covid-19 protocols," said Magoha.
Vaccination
The good news, however, is about 145,000 teachers have been vaccinated, a major milestone in reopening plans.
Magoha said vaccination of more teachers was ongoing and noted that by the close of the month nearly all would have been vaccinated.
Some 330,671 teachers working in public schools and 158,000 in private are targeted in the exercise.
Magoha however maintained that Grade Four learners would remain home and warned private schools against entering into financial deals with parents to return the children to schools.