Seven pupils caught cheating will get results, says Magoha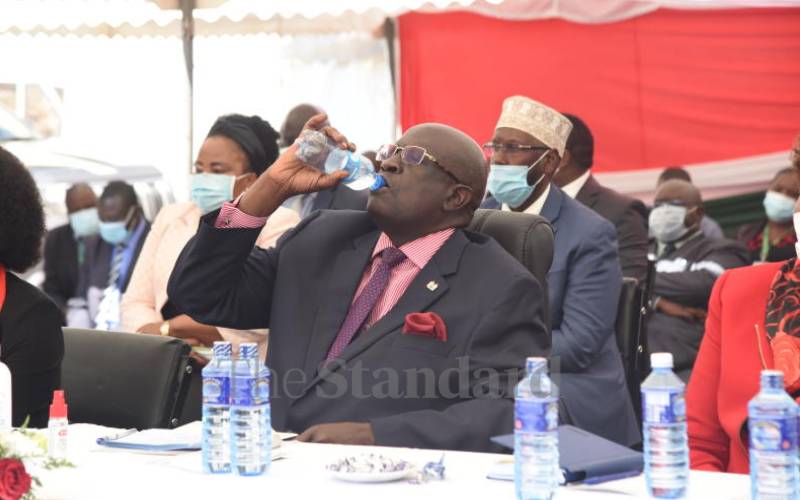 Seven candidates caught cheating in the Kenya Certificate of Primary Education (KCPE) examinations will get their results after all, Education Cabinet Secretary George Magoha has said.
Releasing KCPE results yesterday, Prof Magoha said President Uhuru Kenyatta had ordered that the candidates be given results and should not be punished.
Magoha said the candidates were caught with notes in examination rooms.
Five other people were caught impersonating candidates in the three-day examinations that ran from March 22 to March 24.
"The president has pronounced himself that we shall release the results of all the candidates but the staff who allowed this to happen shall be severely punished," said the CS.
Magoha said integrated security arrangements for the examination papers thwarted cheating attempts.
"In the administration of the 2020 KCPE examinations, the government sustained its robust security arrangements through the Multi-Sectoral Examinations Monitoring Team," he said.
Each of the 28,467 examination centres had two police officers.
He added: "These measures ensured that cases of irregularities during the sitting of the examinations, and during the marking process were nipped in the bud."
Overall, he said, the candidates posted good results.
"This wonderful class has defied all the challenges they went through last year to post impressive results," he said.