Universities and colleges hit as Uhuru suspends in-person learning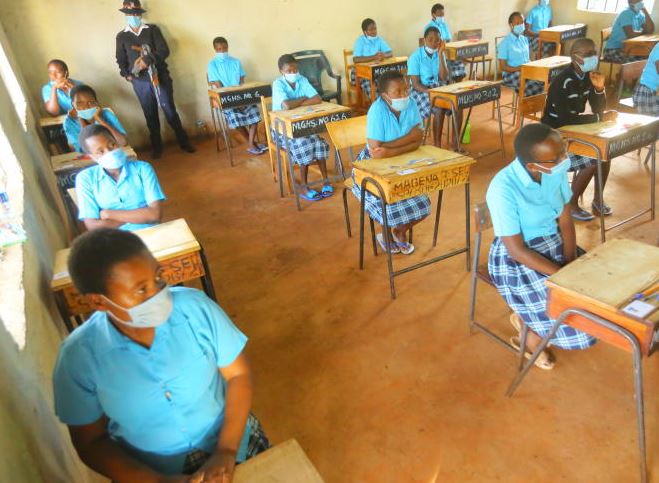 Education sector has once again been hit by the effects of the Covid-19 pandemic as President Uhuru Kenyatta suspended in-person teaching.
Universities and colleges will be the most affected.
In his fifth presidential address, Uhuru suspended all physical teaching across all learning institutions. Only candidates and students presently sitting examinations will be exempted.
The directive by the president now means that institutions must now revert to online lessons, with those that had not made adequate arrangements caught flat-footed.
The good news for most parents, however, is that all primary schools are shut after completion of the KCPE examinations.
Only 700,000 secondary students are presently in schools sitting their KCSE examinations and they have been exempted from the directive.
By last evening, vice chancellors and principals of colleges were making arrangements to release students.
They said staff who had been in the colleges were also being asked to resume working from home. In some institutions, planned graduations were suspended indefinitely.
Students were also making frantic efforts to travel back home as the president banned movement in and outside Nairobi, Kajiado, Machakos, Kiambu and Nakuruunti
"That there shall be cessation of all movement by road, rail or air into and out of the disease infected area as one zoned area comprising of the counties of Nairobi, Kajiado, Machakos, Kiambuand Nakuru, effective midnight tonight," Uhuru said yesterday.
Questions were, however, raised how the students studying in the listed counties and who must travel out would be facilitated to get home. Also in the same dilemma are students studying outside the listed counties but must travel to their home in the zoned counties.
VCs who spoke yesterday said most of the learners had resumed in-person classes.
"We had brought in most students, especially those who were undertaking courses with heavy practicals," said University of Nairobi VC Prof Stephen Kiama.
Kiama said all examinations that had not started have been stopped.
"We have to comply with the directive and this means that we shall be moving our classes again online," said Kiama.