Blow to old dons as court declines to raise exit age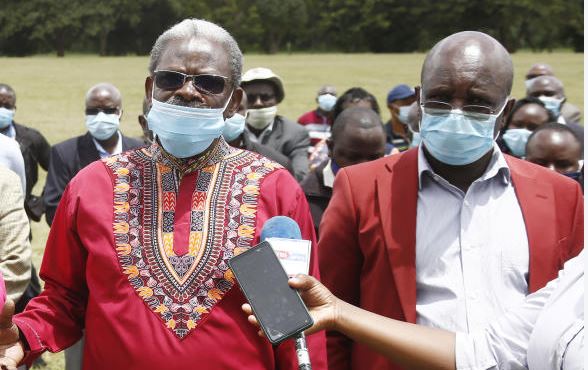 University lecturers have suffered a major blow after labour court declined their request to retire at 75.
The lecturers wanted the retirement age harmonised, saying each institution is presently implementing a different time of exiting the universities.
In their push to raise the retirement age from 60, University Academic Staff Union (Uasu) argued that each public institutions implemented internally-agreed retirement age, which ranged from 65 to 75 years.
The details formed part of the 2017-2021 Collective Bargaining Agreement (CBA) that put retirement age for Uasu members at 75.
Members of Kenya Universities Staff Union (Kusu) and Kenya Union of Domestic Hotels, Education Institutions and Hospital Workers (KUDHEIHA) were to retire at 65.
But in her judgment, Justice Maureen Onyango said that raising retirement age was against public policy to have public servants retire at 60.
In her judgment, Justice Onyango said that the parties should retain the former bracket of between 55 years and 60 years.
Take a quick survey and help us improve our website!
Take a survey
"Parties cannot...negotiate outside public policy. For this reason, the proposal for amending the retirement age is expunged from the CBA," said Justice Onyango.
A government circular issued to all public institutions on March 20, 2009 set the end date of civil servanthood at 60 years.
Lecturers who spoke to Saturday Standard said the ruling was a major blow to universities, staff and would affect the quality of education.
They said the exit of old professors may dent credibility of universities as some of them reflect image of the universities locally and internationally.
It also emerged that some of the lecturers were well experienced in proposal writing that attract huge funding to the universities.
Prof Shem Wandiga, who retired a few months ago from the University of Nairobi, said pushing older lecturers to retire was a disservice to universities.
He said being a lecturer went beyond age, and that it was senior lecturers who had merit that brings credibility to a university.
"Their names and value of work bring merit. When they apply for grants, donors have confidence in them because they have already proved that they can deliver," he said.
He echoed sentiments by Education Cabinet Secretary George Magoha who recently took a swipe at universities that retire old professors.
Prof Magoha said old professors were an asset who could nurture young scientists and offer necessary connections for international funding. "We do not have enough number of critical nucleus to do research. And those who can do that are being sent home forcefully. Yet these top grade scientists and researchers have bigger output," said Magoha.
Addressing top universities management last year, Magoha said universities must not destroy professors who can link up the institutions to the rest of the world.
[Augustine Oduor, Kamau Muthoni and Mercy Adhiambo]