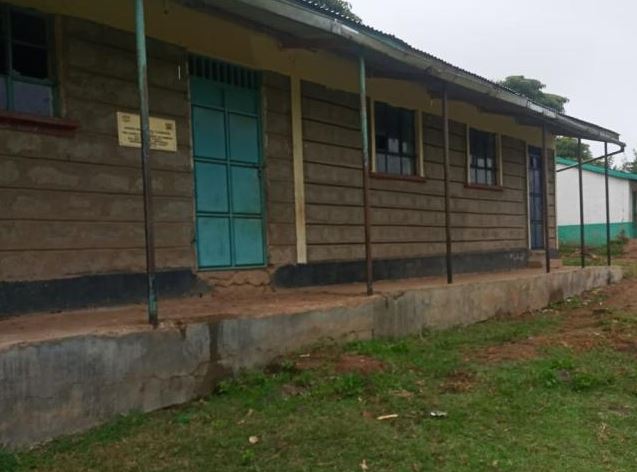 Another school has been shut after a teacher tested positive for Covid-19.
Lporos Primary School in Samburu joins several others that have recorded Covid-19 cases in the past month since schools were re-opened to Grade 4, Class Eight and Form Four candidates.
Other schools that have been closed are Kolanya Boys High School in Busia County, Mama Ngina Girls High School, Tononoka Boys Secondary School and Star of the Sea Girls Secondary School all in Mombasa County.
In this latest case in Samburu, the school was closed after a 58-year-old teacher tested positive for the virus. Allan Omondi, the Samburu County education officer said nine teachers who interacted with the infected teacher have been sent to quarantine.
The teachers will undergo Covid-19 tests after 14 days, as per the public health guidelines, he added.
Read More
"There is no cause for alarm as necessary measures have been put in place to prevent the spread of the virus," said the official.
Wilson Sossion, the Kenya National Union of Teachers Secretary-General has asked the government to guarantee implementation of the set public health measures to curb the spread of the virus, the government must guarantee implementation of set public health measure.
"All indicators are clear that health measures have not been implemented in schools at all, a reason why infections are on the rise," Sossion said.
According to the union, at least 20 teachers have succumbed to the virus and many others are hospitalised.
Further, Sossion said that no learner has died from Covid-19, and maintained that schools should not be closed as they are safer than homes, for the children.
"We cannot have close schools indefinitely. The government should revamp health measures to guarantee the safety of teachers and students," he said.
However, parents at Lporos Primary School expressed fears over the safety of their children and asked the government to strengthen measures that will prevent the spread of the coronavirus and ensure their children are safe.
Hilary Cheruiyot, a parent at the school said they are worried about the fate of pupils and the community after the case was confirmed on Tuesday. He said the teacher was in close contact with the learners before he tested positive.
Public health measures
"Implementing set public health measures seems a tall order in schools as some children do not wear masks and no social distancing is observed," said the parent.
The school has 103 candidates who had all reported back to prepare for the Kenya Certificate of Primary Education (KCPE) to be conducted early next year.
Pupils in Grade Four and Class Eight have been directed to stay at home indefinitely.
Last week, at least 68 Form Four students at Bahati Girls tested positive for the virus while in Kolanya Boys, 52 students, six teachers and two subordinate staff contracted the virus.