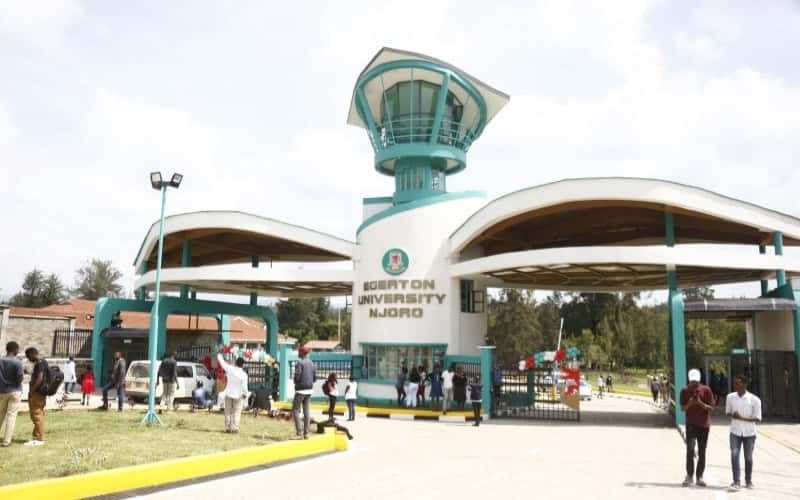 Administration of exams for final year students at Egerton University is in limbo after lecturers downed their tools in protest over a 40 per cent pay cut slapped on them since April this year.
Students had arrived in their lecture halls to sit the exams which were to be supervised by their lecturers who went missing at the last minute.
The lecturers led by University Academic Staff Union (Uasu) Secretary-General Constantine Wesonga marched to the institution's gate carrying placards demanding full pay and accrued arrears.
"We have given the university enough time to address our issues but all our efforts fell on a deaf ear. Since April, the university has been paying the staff 60 per cent of their salaries blaming it on the aftershocks of Covid-19," said Wesonga.
University Vice-Chancellor Prof Rose Mwonya in April issued a notice to the staff, saying that the decision to make partial payments was informed by the current coronavirus pandemic.
Read More
Yesterday, there was a heavy security presence at the gate as the dons barred any of their colleagues from accessing the institution to administer the exams that were to begin in the morning.
The lecturers demanded that their only 'language' with the administration would be a reflection of their full salaries, arrears and accrued interest for them to go back to class.
Uasu National Chairman Muga Kolale said that the union will sustain the strike as a way of pushing for change at the university leadership.