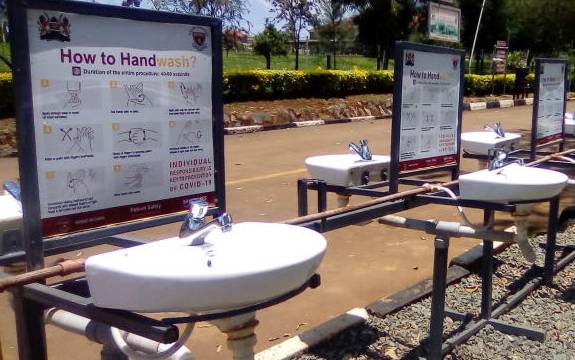 National schools in North Rift are ready to receive Form Four candidates on Monday as the phased reopening of schools begins.
A number of schools in the region have made arrangements for counselling of students before classes begin.
"We are ready to receive our students on Monday. Our guidance and counselling, moral and spiritual departments will induct the students for two days to prepare them for learning after the long break," said Kapsabet Boys Chief Principal Kipchumba Maiyo.
He said teachers and subordinate staff have gone through awareness sessions supported by the public health department.
Read More
The principal noted that classrooms and dormitories have been marked to ensure the 352 candidates adhere to the 1.5 metres social distance and adequate handwashing points have been established.
"Messages have been placed at strategic points at the school gate, administration block, classrooms, dormitories and in the field to sensitise students and staff on Covid-19 protocols," Mr Maiyo added.
He said the school will provide hand sanitisers at the entry point, classrooms, offices and dormitories. He urged parents to buy for students between three and five reusable masks. "We have also requested parents to buy for the boys three to five pieces of 100mls hand sanitisers for their personal use," he said.
At St Joseph Chepterit Girls, teachers are ready to receive 152 candidates come Monday.
The principal Priscilah Kamau said Education Cabinet Secretary George Magoha visited the institution about two weeks ago to assess preparedness while county health officials, inspected it in September.
"We are ready to receive students. Teachers and subordinate staff have been sensitised on Covid-19 protocols," she said.
At Moi Girls Eldoret, the principal Christine Chumba said they are ready to receive the 323 KCSE candidates. "They have been occupying seven streams but with social distancing, 14 classrooms have been earmarked for them," said Ms Chumba.
At Kapsabet Girls, an extra county school, the principal Mary Kiprop said they have put up signage to sensitise students and staff on Covid-19 protocols.