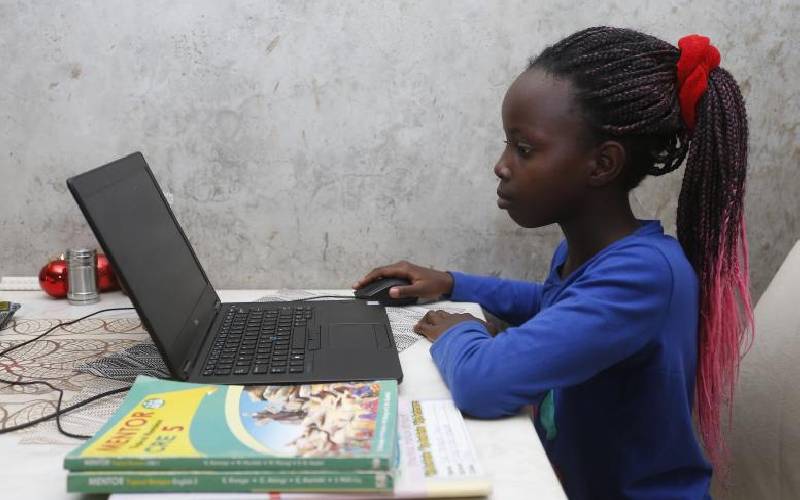 The Centre for Mathematics, Science and Technology Education in Africa (CEMASTEA) has launched an online teacher training course to equip teachers with online teaching skills during the Covid-19 pandemic.
CEMASTEA Director Jacinta Akatsa said during the launch that 1,063 teachers doubling up as key trainers are already participating in the first phase of the eight-week course.
"She disclosed that the centre had developed a programme of online classrooms to support teachers in their efforts to teach their students at home.
"12 online classrooms have been created to build teacher's capacities on how to use Google Classrooms, Competency-Based Curriculum, specific subject topics, sensitisation of online safety for teachers and students," said Akatsa.
Read More
Second phase
She said 11,000 teachers are scheduled to come on board in the second phase with the pioneer 1,063 playing the crucial role of online tutors.
"The purpose of the online training is specifically to strengthen teachers' capacities to engage in online learning with a view to enabling them to use the same with their learners," she Akatsa.
She said once trained, each teacher would be expected to open Google Classrooms and teach their learners in the subjects they have trained in.
"This training contributes to the realisation of Teachers Service Commission (TSC) policy of continuously equipping and improving teachers' competencies for enhanced learning outcomes in Kenya as well as meeting Kenya Professional Teaching Standards (Kept) requirements for enhancing teachers' competencies in Pedagogical Content Knowledge (PCK)," said Akatsa