Time running out for this year's national exams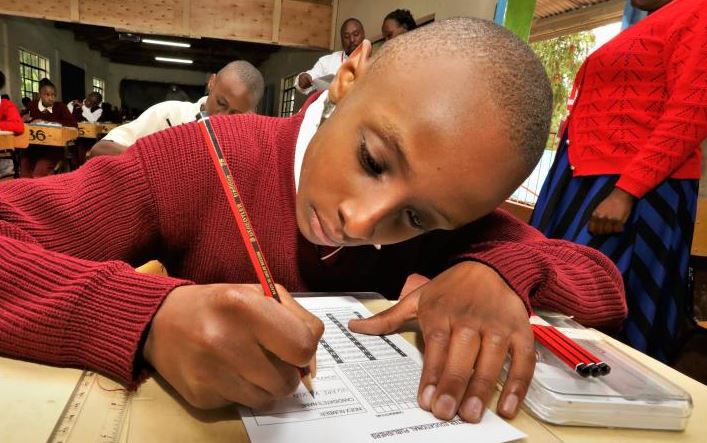 The likelihood of national examinations being written this year grew slimmer yesterday when President Uhuru Kenyatta gave an indication that gradual re-opening of schools might only be feasible in September.
According to Kenya National Examinations Council (Knec), 1,938,667 candidates have registered to write the Kenya Certificate of Primary Education (KCPE) and Kenya Certificate of Secondary Education (KCSE).
Both exams were to be done between October and December this year. But this seems unlikely as the coronavirus disease continues to ravage the world.
Dashed hopes
Schools were closed on March 16, and 15 million pre-school, primary, secondary, college and university learners have been home since then. The learners, particularly candidates, were hopeful that Kenyatta, during his address to the nation yesterday, might re-open schools. The government had earlier postponed re-opening for a month in May. But those hopes were dashed when the president directed the Ministry of Education to come up with guidelines on gradual re-opening of learning institutions from September.
"Following stakeholders' consultations in the education sector, both ministries of Education and Health issue and publicise guidelines on a gradual and progressive return to normalcy in the education sector by the Third Term, from September 1, 2020. Further, that the ministry of Education announces the new school calendar by mid–August," Kenyatta said.
Now, there is a likelihood that the national examinations will be conducted next year after the government gives a revised new school calendar.
The Covid-19 National Education Response Committee had on Friday handed its final report to Education Cabinet Secretary George Magoha who later handed it to the president.
Magoha had in May constituted the task force to advise on the measures to be taken to ensure a return to normalcy in the basic education sector during the coronavirus era. Education stakeholders were yesterday happy with the president, saying it is important for the country to deal with the disease first before schools re-open.
"We recommended that schools be re-opened gradually and only on advice of medics. Only after the medical fraternity declares the country safe is when our children can go back to school," said Constantine Wasonga, the Universities Academic Staff Union (UASU) secretary general. "Schools can wait. There will be no point in re-opening schools only to lose the learners.
Kenya National Union of Teachers (KNUT) Secretary General Wilson Sossion supported this view, saying the schools should not be re-opened now.
"The team of medical experts we commissioned to give advice on the disease have indicated that if schools re-open now, with the low coronavirus testing capacity against 15 million learners, there will be a surge in infections," Sossion said.
More time
He said the teachers' unions have established a panel of eminent doctors to develop a report on the re-opening of schools. "This can only happen once we have guidelines on how the learners, teachers and school communities will be sensitised on dealing with the virus," Sossion added.
He also called on the government to ensure that school infrastructure is expanded to comply with measures like washing of hands and social distancing among learners.
Head teachers have also called for the postponement of examinations, saying time lost need to be recovered before candidates take the exams.
KCPE and KCSE examination papers are printed in the United Kindgom. Due to Covid-19, a team of exam experts from the Ministry of Education did not travel to the UK in April to fast-track revision and printing of national examinations.