Report: digital learning leaves out majority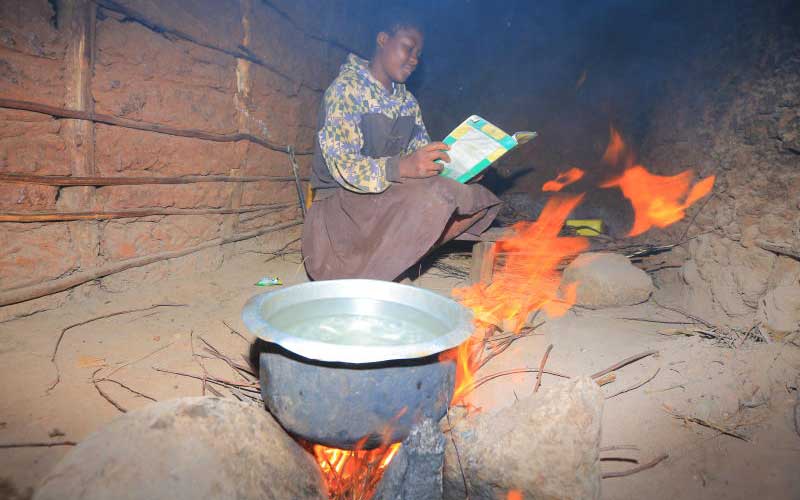 A report has poked holes in the ongoing home online learning programme saying it cannot impact syllabus coverage.
The study that sought to establish the accessibility and effectiveness of out of classroom learning on syllabus coverage finds that less than a third of learners are taking the lessons.
"The study established that there is no learning going on in most homes in the urban poor, rural and marginalised areas," read the report.
The report established that most households did not have smart phones, television sets or radio to access education material broadcast by the government.
Those found to have smart or mobile phones were found to be sharing them with several members of the family, making it impractical for learners to effectively use them.
The details are contained in a report by Kenya National Union of Teachers (Knut), Universities Academic Staff Union and Kenya Human Rights Commission.
The report also has input of the Kenya Medical Practitioners Pharmacists and Doctors Union, Forum for African Women Educationalists – Kenya and Elimu Tuitakayo Network.
After President Uhuru Kenyatta ordered closure of schools in March to curb spread of coronavirus, the Ministry of Education rolled out the out-of-class lessons through online, TV and radio.
This arrangement has, however, been criticised for not carrying all learners along as some pupils are lagging behind others who had covered the topics.
Timetable is haphazard
Parents have also complained that the timetable is haphazard, with some lessons launched even before learners can understand previous topics.
The challenges of mobilising students to participate in the lessons were also highlighted, as some parents were not fully engaged in the process.
And yesterday, Knut secretary general Wilson Sossion said most children were not accessing the lessons. The report says that more than 80 per cent of students are not able to attend lessons.
"It is fairly accessible in urban rich centres while most urban poor, rural and marginalised areas are unreachable due to unavailable internet connectivity and electricity," said Mr Sossion.
The report indicates that more than 80 per cent of homes in urban poor, rural and marginalised areas, are not conducive environments for learning. It proposes that teaching must be conducted afresh when learning resumes.