North Eastern leaders blast CS Magoha over online learning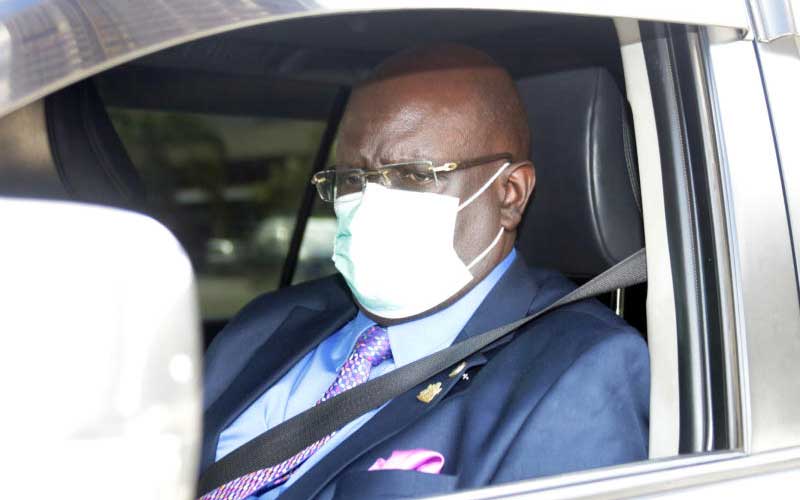 Some leaders from North Eastern have blasted Education Cabinet Secretary George Magoha (pictured) over his assertion that online learning is ongoing across the country.
National Assembly Majority Leader Aden Duale and Economic Freedom Party (EFP) chairman Issak Abey said learners in the region cannot access the lessons offered through radio, TV and online platforms.
Duale said the ongoing rains have also forced families to leave their homes to camp in public schools for safety, thus denying the learners opportunity to continue with home learning.
"The schools in Garissa are now being used by flood victims. There is no radio, let's not cheat ourselves. Let the CS come out clearly and even tell us this exam he is not going to postpone; it is like he knowns when coronavirus is going to end," charged Duale.
In a statement, Abey said learners in the region are worst affected by the pandemic as they cannot access the platforms used by Kenya Institute of Curriculum Development (KICD) to offer online learning.
He said it would be unfair for the ministry to subject the learners to the national exams with the rest of the country, saying learning in the region was disrupted in January following mass transfer of non-local teachers.
"The situation is worse in North Eastern because a majority of learners in the region cannot access radio, TV or internet. They may not cover the syllabus even if schools were to be opened next month," said Abey.
"Learning in this region stopped way before the outbreak of the COVID-19 pandemic. At the beginning of the year, a total of 2,340 non-local teachers were transferred following a terror attack in January," he added.
He said the attack triggered mass transfer of non-local teachers from Garissa, Mandera and Wajir counties in what stalled learning in the region.
Learners countrywide have since lost close to two months of their class time after schools were shut in an effort to contain further spread of the viral disease.
Schools closed on March 15, 2020 three weeks earlier than planned, and the ministry has extended the closure by another month.
"The ministry has to come up with a clear roadmap on how schools in North Eastern are going to catch up with the rest of the country before they are subjected to a national exam," said Abey.
He added, "It would be atrocious to test the learners on a syllabus they have not covered and expect them to compete fairly with their fellow learners from other areas like Nairobi."
He urged the ministry to engage stakeholders in the sector in coming up with a proper plan aimed at ensuring equality in the education sector.