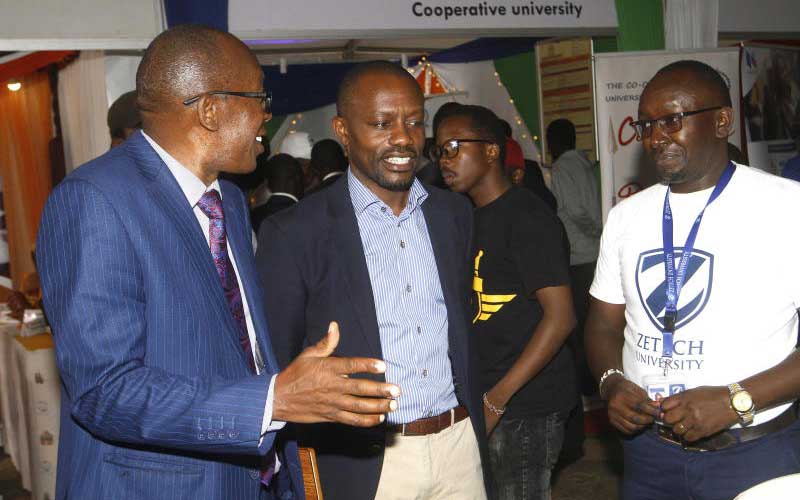 Standard Group is seeking to impact the lives of thousands of young people through its "Booked for Life" higher education and career fair held in Nairobi for the second time.
Running in partnership with dozens of universities, colleges and affiliated institutions, the two-day event is part of the company's efforts to touch the lives of Kenyan youth aspiring for a better future through advanced education opportunities.
Standard Group Chief Executive Officer Orlando Lyomu said the education expo was part of the organisation's attempt to give its activities a different face from what is common with many commercial entities.
"A lot of organisations like to be looked at just from a commercial perspective. An organisation has to go beyond profit and that is why we are using the fair as a platform to transform the lives of those people hungry for education and information," said Mr Lyomu.
He said the company was justified in pursuing a cause that would in the long run generate better value in financial and other terms.
"In the future, we plan to be more organised so as to give both exhibitors and participants more value for their time and money," said Lyomu.
Standard Group Commercial Director Irene Kimani said the fair, that brings together at least 30 exhibitors, seeks to provide the youth with education options through sound advice on various areas of college life, including academics, financial aid and internships.
Ms Kimani said this year's exposition was set up to be bigger and better after it generated a lot of interest from the previous one held in July last year.
"Out of the good feedback we got from last year's fair, this year's event was organised to run for two days targeting more than 5,000 people," she said.