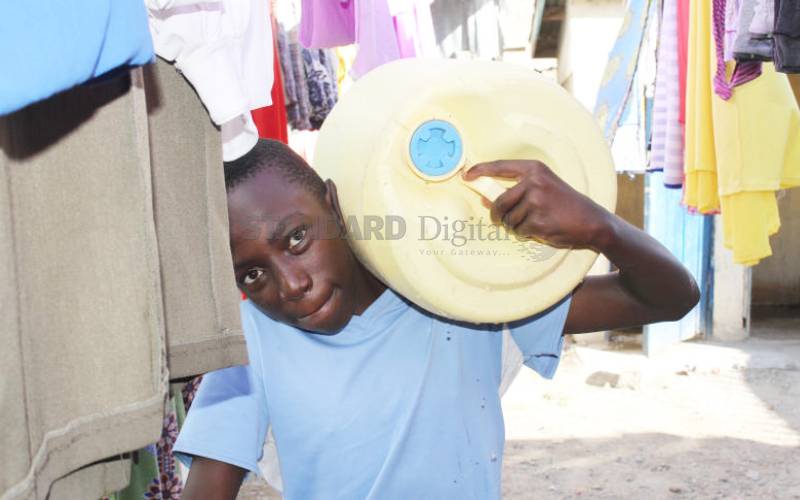 A 14-year-old boy has started fasting to pray for a miracle in raising school fees to join secondary school.
Shadrack Wachira sat his KCPE exams last year and scored 416 marks.
Wachira secured a position at Nairobi's Lenana School where he was expected to have reported mid-last week.
The first-born studied at Athi River Primary School under sponsorship of neighbours.
The boy who aspires to be a pilot scored three As in Mathematics, Kiswahili and Science.
When the Standard visited their home at Noonkopir village in Kitengela, Kajiado county, Wachira was found busy fetching water for his mother.
''I decided to go for a fasting prayer season so that God could hear my prayers and touch a well-wisher who can sponsor my high school," he said.
"My mother has no job and cannot feed us, leave alone paying for school fees. My dream of becoming a pilot is now doomed."
Wachira's mother Eunice Mbithe said she is jobless and sometimes unable to feed her children.
They live in a single room house whose rent is Sh1,000.
Wachira's former school head teacher Ann Macharia praised his determination despite the challenges he faces.
"He is a very bright boy and was one of our best students last year. I hope well-wishers will step in and take him to school," she said.