Maintain grade C+ or you drop off, says sponsor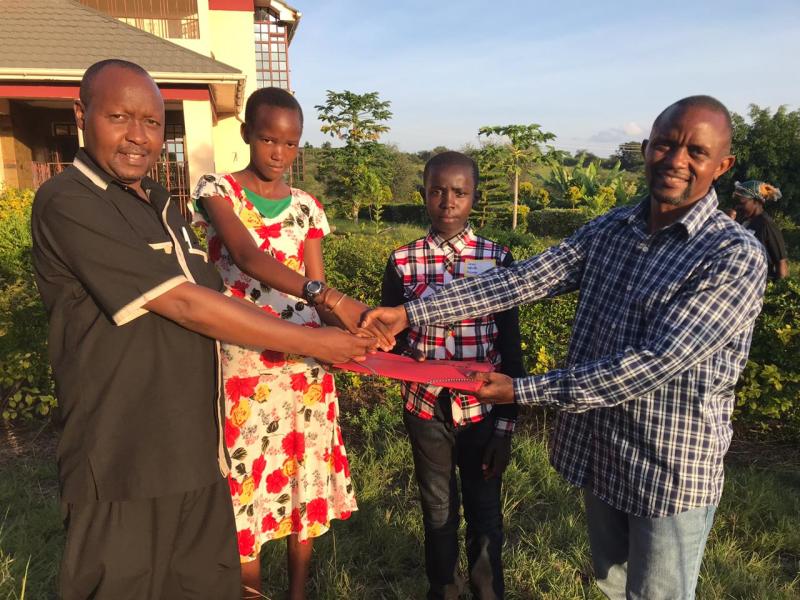 In a country where philanthropy rarely comes with strict terms and conditions to the beneficiaries, one man is changing the script.
Tim Muli, a Kenyan civil engineer based in California, US, has set a standard for beneficiaries of an education sponsorship. Students must maintain a mean grade + (plus) or risk losing the scholarship of Muli Children's International Education Programme (MCIEP), a sponsorship programme based in California but which has so far seen 45 students through secondary education here in Kenya.
Muli says this is not meant to discourage the students but to push them to work harder. "We give them two chances in case they do not meet the requirement and most strive to make it," Muli reveals.
He notes that only two have been dropped since the project started in 2009. But how did it start?
In 2005, Muli decided to change lives one a time. He would come home and each time he would be faced with requests for school fees from his rural Riakanau Village, Mbeere South. In 2005, he started helping children casually but in 2009, he realised he could do better.
"I helped a few cases with school fees and realised the issue was bigger than I could handle and that I needed to tackle it in structured way," says Muli.
Poor background
He established MCIEP to sponsor secondary school education of needy children. He set up a fund where needy students could apply. A board of nine members was put in place to help run the sponsorship.
Muli says, "I came from a poor background and know what it means when parents with little income are not able to pay fees, retain their children in school. Yet education plays a key role for a better life."
He often lacked school fees at Moi High School-Mbiruri. Every year, the programme invites applications from students. Muli says close to 100 applications are received while there are usually less than ten spaces.
"Applicants must get recommendations from their area chief, religious leaders and their primary school to ensure they are deserving cases," he says.
Muli enlisted the help of a Kenyan school principal to help with follow up and keeping in touch with the sponsored students. This task is carried out by Steve Muia, the principal of Karaba Boys High School in Embu County who is a board member.
Five beneficiaries are currently in different universities in Kenya. So far, Sh3.7 million has been spent on needy cases.
Muli says more students can be helped through building more local partnerships and getting local donors. Currently, the programme is sustained by nine regular donors in the US who give every month. There are other occasional or one-time donors.