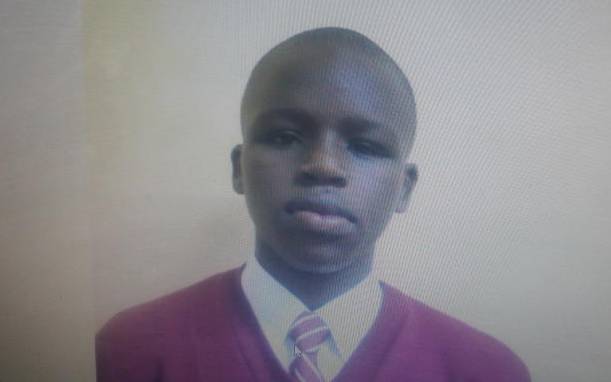 Roy Kiprotich Yegon (pictured), a visually impaired student from Tengecha Boys High School, defied odds to lead the pack of 350 students with an A- (minus).
At the national level, Yegon emerged position three in the Special Needs Students category in the list read out by Education Cabinet Secretary George Magoha on Wednesday.
"When I heard my name on television as one of the top students, I couldn't contain my joy. It was beyond my wildest dreams since I had never scored anything above a B+ in any examination," said Yegon.
The 18-year-old, who began losing his vision while in Class Seven at Holy Trinity Academy, says he managed to excel in the exams by relying on his friends to read for him what the teachers wrote on the blackboard.
Second miracle
Yegon, who was a staunch member of the Christian Union, also counted the results as a second miracle in his secondary life after he almost got burnt alive in a dormitory fire in 2016.
"I was deep asleep when an adjacent dormitory went up in flames. It was only after a roll call was made that the teachers and fellow students realised I was missing and came to rescue me," he said.
Besides education, Yegon did not let his low vision pull him down in seeking to lead the students in the Student's Council. He was also active in sports.
But even as Yegon awaits a cornea replacement surgery, he looks forward to university admission.
Meanwhile, Marion Effie Naikena of Kipsigis Girls High School and Keyline Chepkemoi of Moi Tea Secondary School are also celebrating their achievements after they were named among the top ten stars in the under 16 category.
I didn't expect to perform as well as I did," said Naikena, 16.
The first born in a family from Baringo County expressed gratitude to her parents for taking her to school earlier than her peers.