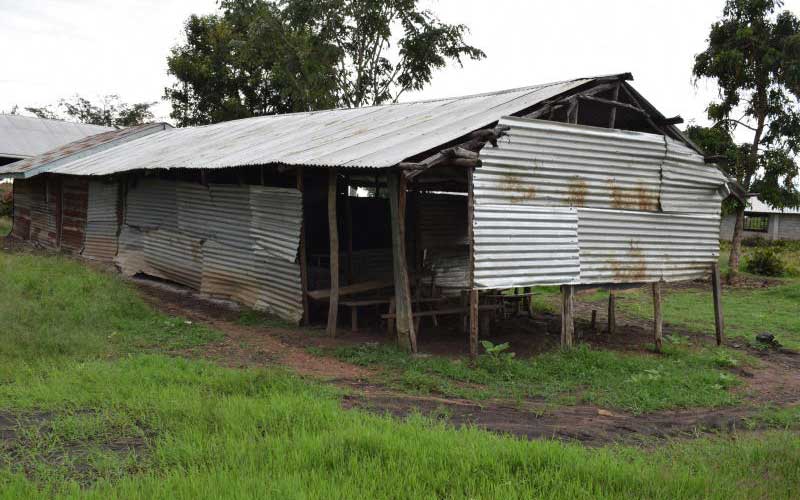 They learn in ramshackle classrooms, but this has not dimmed their dreams.
This is the story of Ngere Primary School in the interior part of Ndhiwa in Homa Bay County that emerged top among public day primary schools in the sub-county.
A glimpse of the school compound would lead you to iron-sheet-walled classrooms used by Standard Eight pupils.
The walls are so dilapidated they can easily be blown off by a strong wind. The two latrines used by 496 pupils are equally in bad condition.
Despite the erratic learning environment, Ngere has always maintained excellent academic performance in the Kenya Certificate of Primary Education (KCPE) exam, compared to other public day primary schools in Ndhiwa sub-county.
In this year's exam, the school ranked number one with a mean score of 313.7 marks. Twenty of the 30 candidates scored 300 marks and above. The leading candidate, Victor William, attained 362.
Nine candidates scored between 250 and 300 marks, while the last, Pheny Anyango, got 241.
Some candidates said they worked hard so that in future they would improve the condition of their school. "I want to be an architect so that I can build this school in future," said Ronald Odhiambo who scored 349 marks.
Headteacher Dismas Achacha said bad weather could force them to stop lessons. Whenever heavy rainfall was looming, he would send pupils home to avert a disaster.
"We cannot give up in the struggle for good performance. I always ensure syllabus is completed in every class at right time," said Mr Achacha.