Six people arrested in Kisii for examination malpractice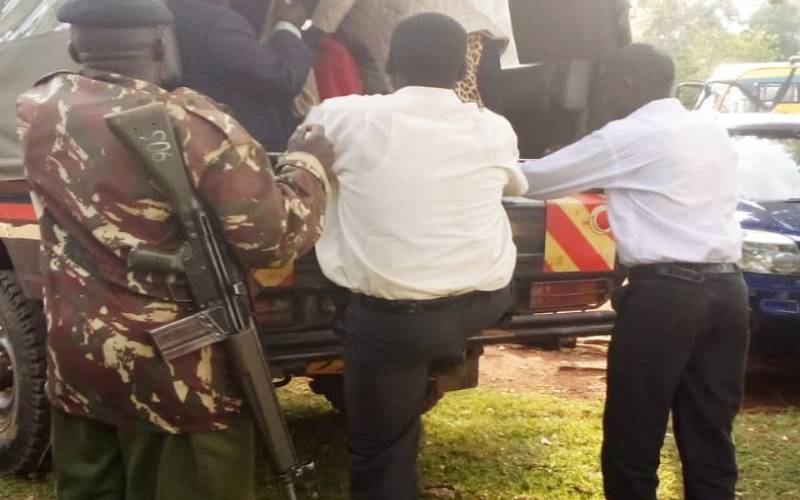 A school principal, supervisor, two inivigilators and two alleged examination imposters have been locked up at Nyamarambe police station in Kisii.
They were arrested from Karungu KCSE examination centre in Etago subcounty on Friday evening.
The six were questioned by detectives from the Nyamarambe CID offices before they were detained.
They will be presented in court on Monday.
The arrests come three days after 13 people were charged at the High Court in Kisii with examination irregularities, including impersonation.
While inspecting examination progress in Kisii on Wednesday, Education CS George Magoha warned that they had gathered enough intelligence on plans by some centres to engage in exam rigging.
Magoha said he will not allow some individuals to jeopardise the process.