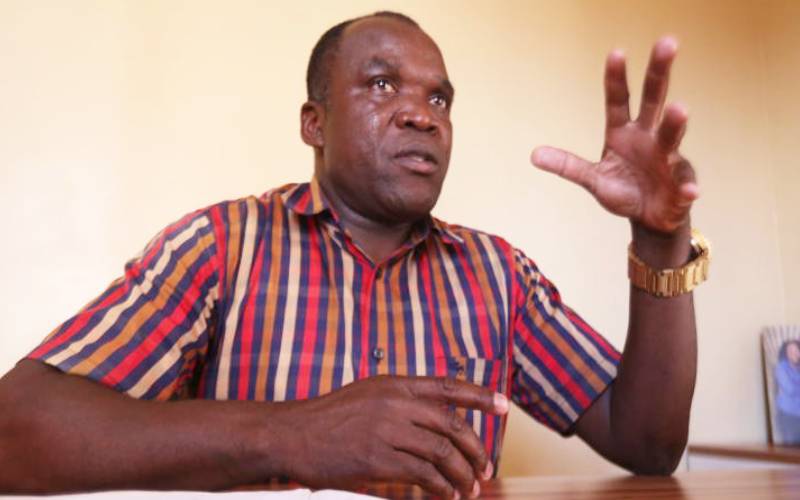 It is a chilly Monday morning and children trooping to Kisumu Elite Academy are gathering for a parade. They are dressed in jackets and jumpers to keep away the harsh cold. Soon, a bell rings, signaling the onset of morning lessons. This school has changed the face of Manyatta, hitherto associated only with a sprawling slum and crime. Its pupils are drawn from within the slums and beyond the borders of Kisumu County.
SEE ALSO: No KCPE, no KCSE this year
School Director Michael Oliech said it was established in 2005 to help change the face of the slum and offer holistic education. "We started in a small way and we have not looked back. We are proud of the many children we have molded into responsible citizens. We established the school because the community here wanted such services," he said.
Personal and educational
In an interview with the
Saturday Standard,
the director said the school is committed to ensuring personal and educational growth for each pupil. In 2018, the school enrolled 26 candidates for the Kenya Certificate of Primary Education (KCPE) examination. The school got a mean score of 359. Of the 26 pupils, five got 400 marks and above, with many of them being admitted to national schools across the country. This year, the institution enrolled 33 candidates who sat the just concluded exams. Mr. Oliech said they were optimistic the candidates would do even better than their counterparts last year.
SEE ALSO: Are candidates left on their own?
He hailed the Standard Group's Newspaper in Education (NIE) programme, saying it had helped equip pupils with a command of English. "
The Standard
is our favourite newspaper. Through the programme, pupils have developed a great interest in English as a subject," said Oliech. School headteacher Juma Ochieng said they are aiming at improved results in the upcoming exams.
"We are hoping to improve with double digits. We have worked hard and getting a mean of 369 will be possible," said Mr Ochieng. With a student population of 401, the academy enrolled its first KCPE class in 2011. The learners have been sitting the examination for the ninth time this year. The NIE has caused a lot of excitement to thousands of pupils across Kenya, with many confessing how it has helped them create an interest in language.
SEE ALSO: KCPE, KCSE candidates could sit exams in April 2021
We let the learners get a feel of the exams and build on their confidence towards approaching exams. The school, as part of its contribution to society gives out 10 per cent of its admissions every year to pupils from the neighbourhood. "We are in the middle of a slum and we have to ensure the community benefits from education too. That is why 10 per cent of our available spaces are usually left for the vulnerable in society," said Oliech. He added that the school's existence in the slum programme has helped change the socio-economic narratives. Oliech added that they have a robust library programme aimed at improving the reading culture so that pupils can read for fun. "We have a well-equipped library for the pupils to use but when schools close we will open it up to the community," he said.
Current affairs
The director noted that the delivery of newspapers in schools will help the community build on its knowledge of current affairs and also ensure that students learn a lot. "We had a student who joined us in Class Four and he could not read since we had picked him from the streets. We nurtured the child and at the end of his primary schooling he was able to attain a good grade that sent him to Rangala Boys," he said. Oliech, who is also Secretary of the Kisumu Private Schools Association added that they run a 'tracers' programme that helps them track down former pupils and follow their progress in education. "We continue to mold our pupils even after they have left the school and joined colleges for accountability purposes," he said. He added: "We have students who joined campus already but through our tracers programme we are still in touch and assist them where we can." The school also has an integrated approach where it takes care of pupils with various challenges. "Here we do not call them disabled; we call them disadvantaged. We have children with autism and cerebral palsy, whom we mentor them to ensure they are able to school comfortably," said Oliech. The school has a rich co-curricular programme has hired performing arts teachers full time to help nurture learners' talents. The secretary says the establishment of a studio is underway to help pupils broadcast children's shows. This will help them nature their own ideas as stipulated in the Competency-based Curriculum (CBC).