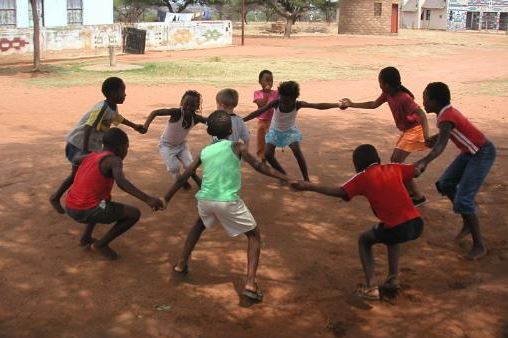 The December school holiday has just begun and the alleys in Mathare, Nairobi, are littered with children playing. At Village One, two children are playing with raw sewage from a burst pipe as it flows between the houses towards the murky waters of the Mathare River. Another bunch is playing along the road, weaving between makeshift stalls of women selling vegetables. But the children's excitement belies the fear their parents have over their well-being as the two-and-a-half-month holiday starts. School holidays arouse different feelings in this informal settlement. Anywhere else, school children and their parents would be excited, but in Mathare it comes with the risk of pregnancies, exposure to drugs and alcohol, and general crime. While their age mates in the neighboring Muthaiga might be wondering where they will visit for holiday, in Mathare Valley children worry about losing free meals and safe environment in schools. To their parents, it opens up a period of fear and worry. Last year, Jane Wambui and three of her children were arrested by county government askaris, assaulted and held in a facility in Kayole for begging on the streets.
SEE ALSO: Report: 9 out of 10 human trafficking victims are women
Wambui, 22, a mother of a boy, six, and a three-year-old girl but is also raising her 12-year-old niece, says the children join her on the streets to beg but on holidays such as these even the entire day. "They will complain about it but I have no education and no job. What we get from the streets is what we use for food and rent," she said. While her youngest has not started school yet and is still largely under her care, her son and niece go to school at Neeves. Meal offers For Sh500, the two children are certain of a meal for lunch for the whole term. Not so much the case when they are on holiday. "A Catholic priest gives us meals sometimes," she said. Sometimes, in the evening, the children accompany her to town where she is a beggar. It is on one of these evenings that the family was arrested. Mary Nyambura's biggest worry is for her 14-year-old daughter Ann who is in Standard Seven at Mathare Old Primary School. Ann would have been sitting her KCPE this year were it not for her teachers insisting she repeats a class. "Her former classmates are also living in these villages, and once they finish their exams in a week they will come home. You will never know what they'll be up to," she said.
SEE ALSO: How to raise entrepreneurial kids
Her biggest worry, she said, was Ann becoming sexually active and getting pregnant or worse, is sexually assaulted. "There's a lot of bad things happening out there and even just letting them go to the shops is a risky," said Nyambura. In their pre-teen years, Nyambura adds, the boys pick up criminal behaviour. Some have been killed for crime. The number of underage mothers in Mathare is high. For instance, besides Nyambura, who is in her 40s, the three other women we interviewed were barely 20 yet all were mothers. They had children before they were 18 years old. Furthermore, all are unemployed single mothers and none went to school past Form Two. Muthoni had her son when she was 16 and in Form Two. She dropped out. He cousins Margaret Nyambura and Susan Muthoni also had their children when they were 16, only a year after they dropped out after Class Eight. At three, Muthoni's son only started nursery school earlier this year but her younger brother Mannaseh, 6, is finishing Grade One in Kosovo. While we were interviewing his mother the two children burst into the room and perched themselves on the seats. A woman carrying porridge in a five-litre jerrycan called out to the two children and offered them some in a cup. Muthoni took it from them and poured it into smaller cups and stored some for later. "He will just waste most of it," she said. "I'll give it to him when he is hungry."