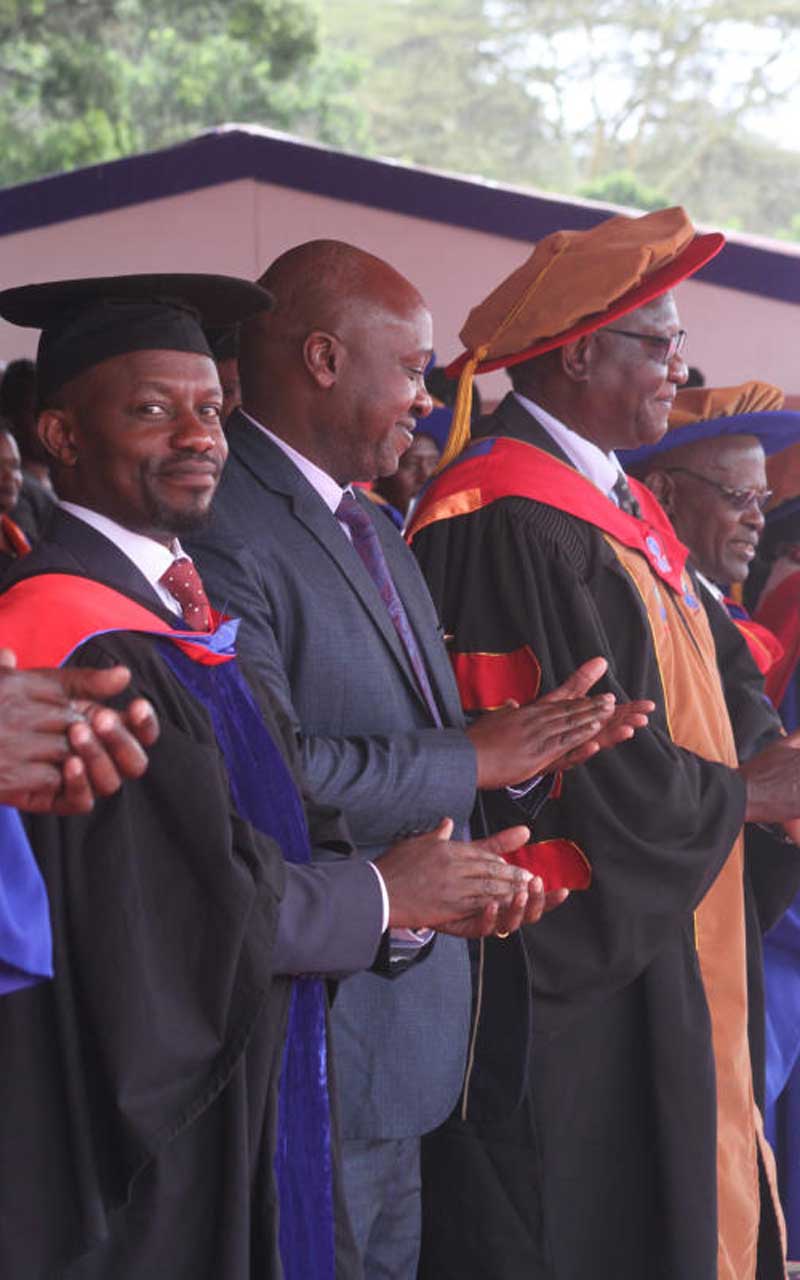 Multimedia of University (MMU) of Kenya has championed the development of innovative students with the ability to grow the economy through their skills.
This being the best public university in ICT, Vice Chancellor Festus Kaberia Kaberia congratulated the undergraduates for their steady stellar performance in the ICT sector at MMU's sixth graduation ceremony yesterday.
Prof Kaberia also received the ISO 9001 2015 Certificate awarded by KEBS for delivering quality education at the institution.
"We as an institution are excited to produce an educated, trained and qualified people who will significantly contribute to development of our country," he said. Kericho Governor Paul Chepkwony, who attended the event as a certified PhD scholar, congratulated the graduands.
Mr Chepkwony also praised the institution's management, and revealed that Kaberia was his teacher and mentor at Moi University.
Read More
He expressed his confidence in the graduates who were administered, just like him, by the VC.
The governor advised the innovative graduates to patent their ideas and creation as a means of making money. "It is important to first patent your innovations in order to earn through royalties," Chepkwony said.
The Standard Group has also vowed to indulge into prospective talks that will see mutual collaboration with the university.
Standard Group CEO Orlando Lyomu, the chief guest at the event said the collaboration will focus on enhancing innovation as it is the school's mission to encourage an innovation mindset among graduates.
He advised the students to use their education to create jobs considering the high unemployment rate in the country. "I encourage the over 1,200 graduates to take a pledge that they will be of service to humanity by using their skills and education to positively create a legacy of their own," Lyomu said during MMU's graduation ceremony yesterday.
With over 1.4 million youth searching for jobs, the CEO said that