Study: Kenyan journalists missing important aspects of opinion polls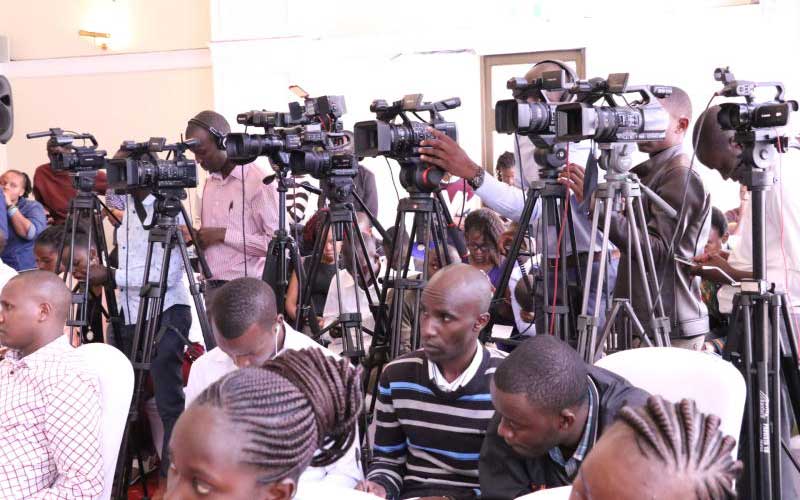 The levels of knowledge of Kenyan journalists on important aspects of public opinion polling is wanting.
This has been revealed by a study conducted by a Kenyan academic Dr Dane Kiambi, an associate professor in the College of Journalism and Mass Communications at the University of Nebraska-Lincoln, USA.
The study has been accepted for publication in Journalism, a major international peer-reviewed journal.
Dr Kiambi collected data from Kenyan journalists and used a mixed-method approach in his "Journalists' Level of Knowledge on Empirical Research and Opinion Polling" study.
He surveyed 71 political reporters from the print and broadcast media houses on their levels of knowledge on aspects of empirical research and opinion polling in his first part.
He later conducted one-on-one interviews with nine editors who were familiar with the reporting skills of political reporters.
The survey study measured the knowledge of the Kenyan journalists on aspects such as the two main types of sampling participants – probability and non-probability sampling – sampling frame, margin of error, and the different types of probability and non-probability sampling techniques among others issue of survey research.
Results from one of the questions on the types of sampling showed that 63.4 per cent of the Kenyan journalists who participated in the study did not know that findings from a non-random or non-probability sample cannot be generalized to the population.
Another 63.4 per cent of participating journalists did not know that sampling error cannot be computed from data that was collected using a non-probability or non-random sample.
Results also showed that 49.3 per cent did not get it correct that the main difference between a non-probability sample and a probability sample was that a probability sample ensures that each member of the population has an equal chance of being selected.
According to his findings, when participants were asked the type of sampling – between probability and non-probability – that was more likely to be representative of the population, only 45.1 per cent of the journalists polled identified probability as the correct answer.
Results also showed that 67.6 per cent of participants were able to correctly identify convenience sampling as a type of sampling that has the least likelihood of being able to generalise to the population from among random sampling, stratified random sampling, and systematic random sampling techniques.
Dr Kiambi notes that the topic of journalist knowledge of opinion polling is an important one, especially in new democracies or partial democracies like Kenya.
"Because a close presidential election triggers claims of rigging by opposing political camps thus leading to inter-ethnic fighting, skilled journalistic reporting on concepts such as margin of error could help put the poll results into perspective for the public thus lessening the perpetual claims of election rigging and inter-ethnic fighting that characterizes Kenyan elections" Dr Kiambi writes in his sole-authored publication.
Accurate reporting, he noted, is important because it sets expectations for the outcome of the election.
"When expectations are not met, trust in the electoral system declines, thus eroding democracy and threatening peace and stability. Furthermore, poor reporting harms the ability of citizens to hold electoral authorities accountable. These problems are even more severe in countries like Kenya with close elections and history of electoral manipulation" Dr Kiambi states.
Dr Kiambi, a former journalist and public relations practitioner in Nairobi also notes that this is an important topic to examine because understanding the news reporters' level of knowledge on empirical research should help colleges and universities in Kenya better understand the changes to make to their curricula to equip journalists with the requisite skills. "Findings from this study will also help media organizations, pro-media training agencies, and donor institutions better assess the willingness of journalists to attend continuous training on opinion polling and reporting."