It's laptops for best KCSE former candidates at Mahiga school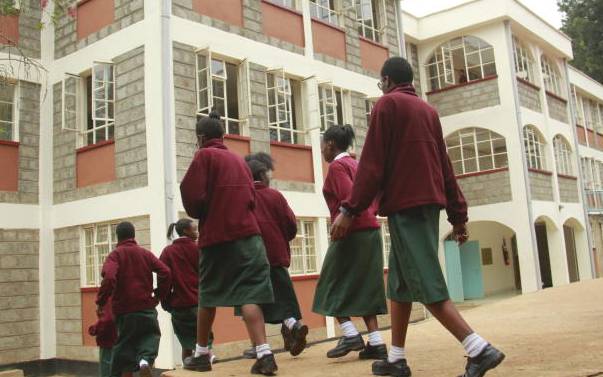 It's no mean feat for a school to register sterling performance in national exam and still sustain a winning streak for a decade.
But Nyeri's Mahiga Girls High School seem to have cracked the formula over the years. The school has been performing exemplary in Kenya Certificate of Secondary Education (KCSE) in the last 10 years.
And just as there is a time to toil and a time to celebrate, the school community is today meeting to toss to the great achievements and milestones that they have achieved over the years.
From a village school in the 1970s, the institution has managed to edge its way into the top performers chart that saw it elevated to an extra county school (former provincial school).
The school administration is today awarding top performers who have propelled the school to top 10 in the national examinations for the past 10 years.
Former students who scored high grades in KCSE will be awarded.
According to the Board of Management chairperson Wahome Gikonyo, the school will be awarding former candidates with new laptops.
"We want to motivate students for their academic excellence and hardwork because their performance has improved the ranking of the school nationally. We also want to recognise teachers for their efforts," said Mr Gikonyo.
In 2017 KCSE, the school topped in Nyeri County and was ranked position 57 nationally.
Mr Gikonyo attributed the performance to the school administration's commitment of establishing modern infrastructure.
The school that stands on a 20-acre land was started in 1976 under the sponsorship of the African Independent Pentecostal Church of Africa (AIPCA).
The management has listed more than 15 infrastructural projects among them science complex, expansion of dairy and chicken units, laboratory, a modern dormitory and departmental offices among others to be put up.
The school's principal Francisca Wahome said the Sh25 million modern ICT and library complex that was opened by President Uhuru Kenyatta in 2014 motivated students.
Central region Education director Margaret Lesuuda urged the school's administration to tap into partnerships with alumni association and universities