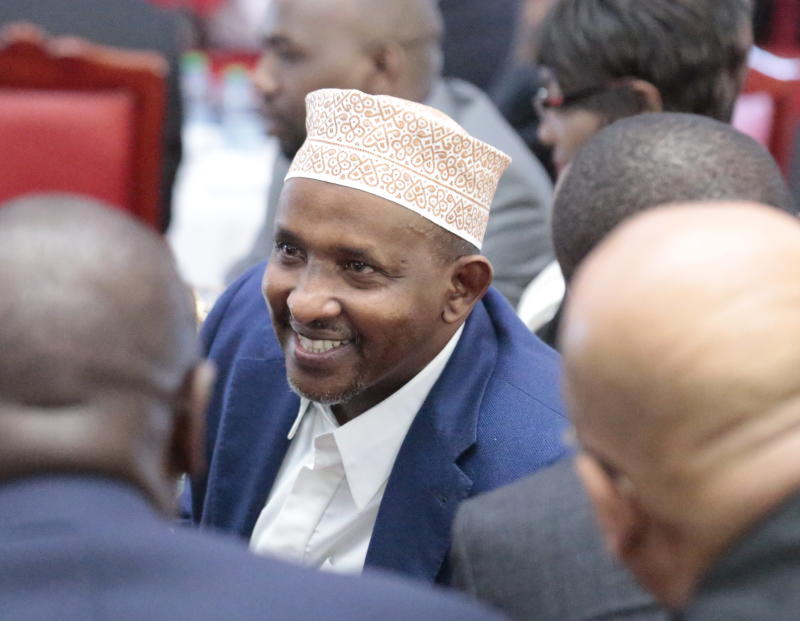 Leaders and education stakeholders want answers over perennial failure of students in the national examinations in North Eastern.
While Majority Leader Aden Duale has asked Education CS George Magoha to form a taskforce to probe the matter, local Kenya National Union of Teachers officials have proposed standardisation of exams.
The Garissa Township MP said locals leaders were concerned that for the last 11 years, the region has been on the tail end in exams.
Mr Duale said if a taskforce is not set up, he would form a select committee to look into the matter. "We must know why there is mass failure in exams in this region. This place is not exclusive area for students to score D or D+," said Duale.
Garissa Knut Secretary Abdirizack Hussein said was unfortunate that children in far flung areas who are faced with myriads challenges have to sit the same exams with their counterparts 'who have everything they need.'
Garissa, Wajir and Mandera have been performing poorly in national exam, a situation partly blamed on mass exodus of teachers as a results of insecurity.
Non-local teachers especially those teachings near the border have been targeted by Somalia based al-shabab militant, several tutors have been killed by the Somali based militant.
Local leaders have also faulted the revocation of an affirmative action that would see students enroll in teacher training colleges with lower grades to replace non-local teachers who leave the region.