We'll back CBC when you raise our salary, Kuppet tells State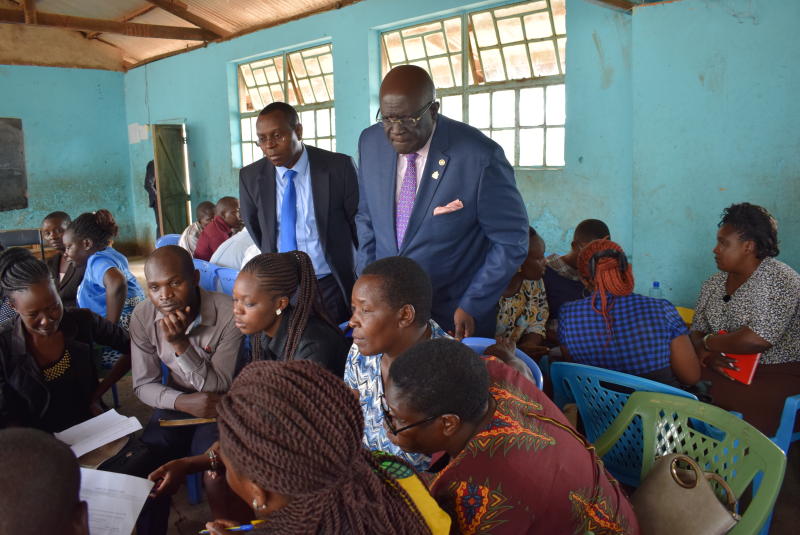 Secondary school teachers have told the government that they will only support the Competency-Based Curriculum (CBC) in exchange for better remuneration.
Kenya Union of Post Primary Education (Kuppet) officials, led by Deputy Secretary General Moses Nthurima said the CBC spells more workload for teachers and is a basis for negotiation.
"In international standards, once a worker is allocated more work, the employer must compensate the worker. We are talking of overtime in a sense that teachers even currently spend most of their time in school. They report at 7am and some leave past midnight," said Nthurima.
Overtime
He said they had zeroed in on the issue of overtime in the new Collective Bargain Agreement (CBA).
The teachers also demanded to be paid per diem like other cadres of government workers.
"It is only teachers in this country who do not enjoy per diem like other government workers. That is discrimination that cannot be allowed to continue," he said.
Nthurima assured teachers in job groups K, N and M that their salary issues would be addressed in the new CBA.
"In the 2016 Collective Bargain Agreement, teachers in the upper cadres benefited immensely while those in the lower cadres got a raw deal," he said.
Kuppet Vice Chairman Julius Korir demanded that the TSC reinstates over 200 teachers who were interdicted for opposing the CBC.
The union officials spoke during Kuppet Kericho County general meeting at Londiani Boys High School in Kipkelion East Constituency on Wednesday.
Housing levy
Assistant National Secretary Ronald Tonui, who is also the Bomet Central MP, rejected the planned housing levy.
"There is no need to force teachers to contribute for a house they will never own. If a teacher has to contribute Sh500 per month for the purchase of a house that costs Sh2 million to Sh3 million, it will take 27 years for the individual contributions to get to that amount," said Tonui.
Even then, the MP said, there is no assurance that the contributor will get a house.
"The housing project is a scheme by cartels who are interested in clinching contracts to build the houses. That is where corruption begins," he said.
Tonui said he had proposed an amendment to the budget estimates for the Ministry of Education.
"We want to ensure the infrastructure funds in the Ministry of Education are equally shared among the constituencies so that all schools can benefit," he said.
The kitty is currently a preserve of national schools.