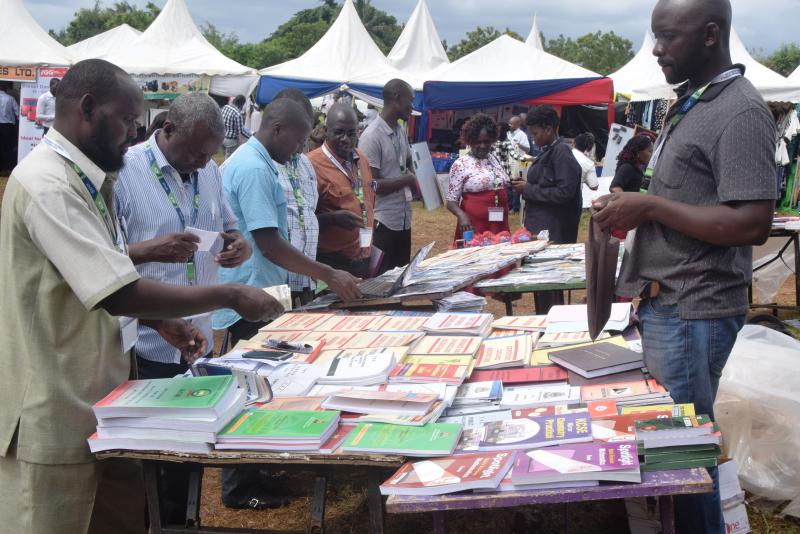 It is not clear yet whether junior secondary level will be anchored in primary or secondary schools in the ongoing implementation of the new curriculum.
Kenya Institute of Curriculum Development (KICD) director Julius Jwan caused more confusion on the matter yesterday when he said only the Cabinet Secretary could address the issue raised by secondary school heads.
"I cannot tell you where the junior secondary will be anchored because this is a policy issue in the ministry. The Cabinet Secretary is better placed to explain this," said Dr Jwan, who addressed the 44th Kenya Secondary School Heads Association (Kessha) in Mombasa.
Kessha chairman Kahi Indimuli had expressed concern the Government is unclear on how junior secondary education will be implemented.
Mr Indimuli also demanded the designs for the new curriculum, saying principals do not understand why the Government is taking too long to release them.
However, Dr Jwan said the Government would ensure secondary school teachers are trained in CBC two years before it is implemented at that level.
Raise awareness
"This is the system to address the needs of the 21st century. The East African Community has signed a treaty and all member countries are also set to implement the CBC," he said.
He dismissed calls to establish a commission to implement CBC. He said KICD has drawn a lot from the recommendations by previous commissions and consulted stakeholders since 2015, including the Kenya National Union of Teachers (Knut) that has opposed it.
He said KICD will have another round of consultations in all counties to raise awareness.
Jwan also said CBC is backed by a sessional paper which makes it legal unlike the 8-4-4 system.
He defended the implementation of CBC, saying it is being rolled out systematically.
"A review will be made in the early grades to ensure improvement," he said.
Daystar University Vice Chancellor Laban Ayiro cautioned CBC may not succeed unless the Government improves infrastructure and staffing in public schools.
Prof Ayiro said all public schools and universities are experiencing a huge budget deficit which will impact on the quality of teaching and learning.
"In implementing the new system, the Government should avoid situations where classrooms are crowded with students," Ayiro said.
"The Government should have simple and clear policies and mobilise resources to achieve its goals. It should intervene in areas of inefficiencies and crises," he said.
The CBC has been rolled out for nursery schools and Grade 1 to 3 while the Grade 4 programme will be implemented beginning 2020.
In March, some 91,320 teachers were trained on CBC across the country. Over Sh2 billion has been allocated to the programme.